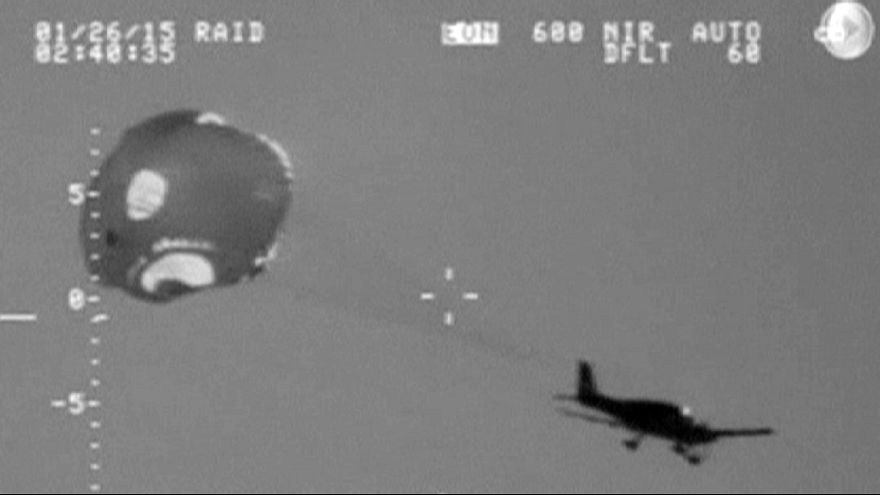 Cirrus SR-22 plane makes emergency parachute landing
The pilot of a single-engine airplane safely ditched off the island of Hawaii after realising he was running out of fuel. The unidentified pilot of the Cirrus SR-22 put out a distress call in the afternoon to the Hawaii National Guard, who helped guide him as he attempted to successfully land in the Pacific ocean.
Aerial surveillance video released by the US Coast Guard shows the pilot deploying an airframe parachute system, which is used by smaller aircraft. After splashing into the ocean, he escapes the plane and climbs into a life raft.