Spain has given the go-ahead for the oil company Repsol to explore for reserves off the coast of the Canary Islands.
The decision has greatly annoyed environmentalists, residents and politicians who say a spill would devastate the economy while drilling could affect the ecology and endangered species.
The islands are almost totally reliant on tourism while Spain itself sources the majority of its energy through imports.
Paulino Rivero, president of the Canary Islands, has hit out at Madrid's decision. "The Canaries are not for sale," he said.
Respol have been given a three-year license to drill on three sites about 50km off the coast of the archipelago, which lies off the coast of north-west Africa.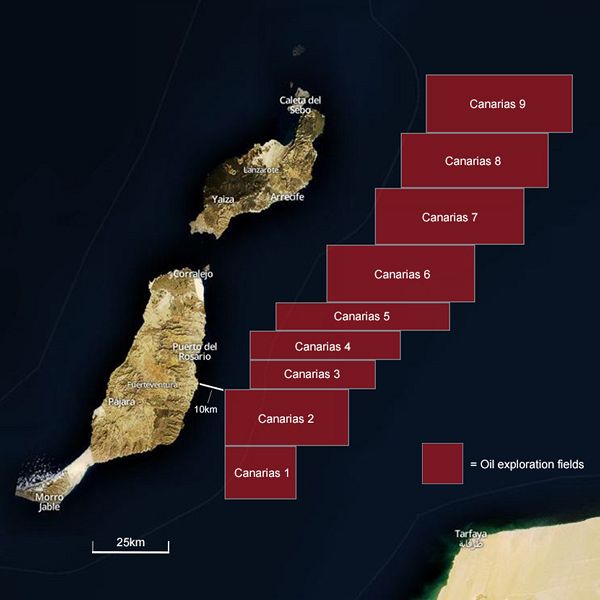 Greenpeace, Friends of the Earth and WWF say they will appeal the decision in Spanish and European Courts. They have accused the process of being riddled with "irregularities".
Alfredo Diaz, an inhabitant of the Island, speaking at a recent demonstration against the proposals, said the risks do not bear thinking about. "This part of the earth is a paradise and we can not risk destroying it. We live in the sun, sea, earth and wind. Our sole business is tourism and all the water that we consume comes from desalination plants. We do not care that the risk is small. We do not want to take it."
All views
Get a different perspective
Every story can be told in many ways: see the perspectives from Euronews journalists in our other language teams.