Not amoosed - man shot sitting on the toilet by deerhunter in Norway
Comments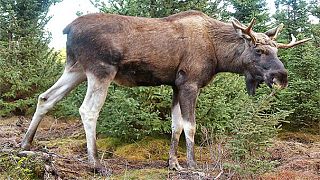 A hunter in Norway had a moose in his cross hairs – but missed and hit a man sitting on the toilet in a neaby cabin.
Norwegian police said the bullet narrowly missed the animal before piercing a wooden wall, striking a seventy-something man in his stomach.
He was airlifted to hospital but his injuries are not life-threatening, said Anders Stroemsaether, the policeman leading the investigation.
The hunter was taken in for questioning in Hvaler district, about 120km (74 miles) southeast of the capital of Oslo, said the force.
The moose escaped unscathed.