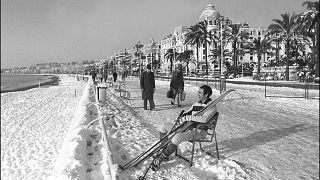 -
Copyright

Eric Gaillard/AFP
For many of us, winter comes with the cold, whether we like it or not. Even though staying home has become the norm amid the pandemic, let's not forget the opportunities for outdoor fun the winter has to offer.
Get inspired to enjoy the beauty of the season with this selection of old photographs from different corners of the world. Some date back to the 19th Century!
Do you get to enjoy the snow and cold temperatures where you are? What's your recipe for seasonal happiness? Share your thoughts with us @euronewstravel.