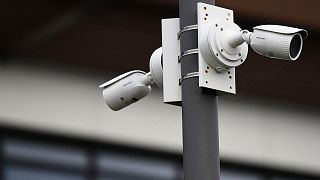 Imperceptibly, facial recognition has infiltrated every aspect of our daily lives from unlocking our smartphones to passing through customs.
Blending in with the crowd no longer means we are going unnoticed. Advances in the technology has made this increasingly difficult in a society that spends a lot of time on social networks.
France Television recently conducted a series of tests using facial recognition in the streets of Paris, and the results were disconcerting for anyone who guards their privacy.
A journalist, accompanied by a facial recognition specialist, took a photograph of a young woman sitting in a café. Within 20 seconds he had identified her.
"She comes from Lyon. She is registered on nannying websites," says Anis Ayan artificial intelligence engineer.
A quick check with the person in the photo and her friend confirmed that the information he had found out about her was all correct.
"It's a little bit scary. Especially when I'm not from here, when we find ourselves in another city. I'm not the kind of person to put pictures on the internet, so that I can be found like that is surprising," she said.
Etienne Deshoulieres, a lawyer specialising in the new technology, said the European Union allows citizens to demand the removal of their image from internet sites, but doing this is more complicated than it seems.
"If it is a website or a swindler is based in a tax haven, it will be difficult to get your images removed. In this case, you can go to the search engines, by sending them a request for the right to be forgotten. The search engine will proceed with the deletion of their search results," he said.
In many cities in China, surveillance cameras make it possible to identify passers-by almost instantaneously. Despite the controversy, Paris wants to install them to improve security for the 2024 Olympic Games.