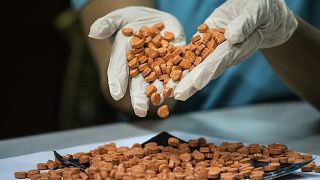 This week, Australia has announced it will officially recognise psychedelic drugs MDMA and psilocybin as medical treatments for conditions including PTSD, depression, alcoholism and eating disorders.
The news has come as a bit of a surprise; Australia's Therapeutic Goods Administration (TGA) overruled the use of psychedelic drugs as recently as December 2021.
The TGA is responsible for regulating the quality of medicines and other treatments across Australia. In a statement about the decision, the TGA said it "acknowledges the current lack of options for patients with specific treatment-resistant mental illnesses".
It added the decision "means that psilocybin and MDMA can be used therapeutically in a controlled medical setting".
The TGA is yet to officially approve any of the therapies. Right now, they are considered "unapproved" medicinal remedies - and a lot of questions remain around research and testing.
The statement makes it clear that the drug-based treatments will be available to something of a limited clientele.
It says it will exclusively allow "authorised psychiatrists to access and legally supply a specified 'unapproved' medicine containing these substances to patients under their care for these specific uses".
Psychedelic therapies have been approved for availability in Australia from July 1 this year. But what's the likelihood they'll be coming to Europe?
Despite the stigma attached to mind-altering drugs and their technically illegal status in most countries around the world, the past few years have seen a considerable amount of research into their potential benefits.
David Badcock, CEO of UK-based Drug Science, says that following the announcement from Australia, the future is looking that bit brighter for such treatments being brought to other countries.
"In the last 10 years or so there's been a huge reemergence of research into the field," he explained.
"There's a growing understanding among the medical community of the benefits of treatments like this. I'm hopeful this is the first positive change of many".
In an article published by the European Commission last year, it was confirmed that a number of privately-funded research projects are responding to "the burgeoning interest from the scientific community" into psychedelic therapies.
It adds that "the endgame for many scientists in this area is to decriminalise psychedelics (both synthetic and natural) and establish safe protocols that will allow doctors and psychotherapists to harness the 'magic' in these compounds for medical purposes".
Euronews Next asked Badcock exactly what that "magic" is, and why psychedelics are so effective for treating certain health conditions.
"Mental health is so complex, there's never going to be one treatment for any one thing," he said.
"But think about trauma-induced depression, for example, like childhood trauma. In order for the individual to understand the root cause of the issue they need to follow a path that unlocks that painful experience".
According to Badcock, "some drugs - not exclusively MDMA and psilocybin, we're researching the effects of substances like LSD and ketamine too - will take away that level of pain and enable patients to access and confront their trauma in a controlled setting".
But we all know drugs are commonly used in a recreational setting too. So how do advocates for drug-based therapies justify exposing patients to substances that could potentially lead to addiction?
"MDMA and psilocybin aren't especially addictive substances," explained Badcock. "But you're right - that's the political backlash we face".
"We have to bear in mind the therapies being trialled in Australia are done in an extremely controlled setting," he added.
"Patients will undergo clinical assessment before it's even considered as a treatment, and there are tight regulations that the psychotherapists involved must abide by".
So does Badcock think Australia's ruling will change things for the rest of the world?
"Australia's decision means we're going to have access to a wealth of information we haven't had until now - namely, real trials and results across a range of patients," he said.
"It's our opportunity to gather evidence and ultimately elevate our research so that hopefully, treatments like this can become more widely available".