Google Maps denies revealing images of Russian military infrastructure
Comments
By The Cube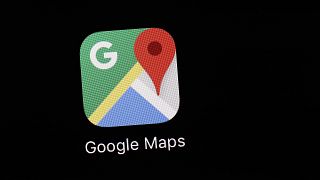 -
Copyright

AP Photo/Patrick Semansky, File
Google has denied reports that it has made Russian military facilities visible on its Maps service.
Misleading rumours spread on social media that Google Maps had revealed satellite images of Russia's military infrastructure.
The Ukrainian Armed Forces had claimed on Twitter that "everyone can now see a variety of Russian launchers" after Google "opened access".
The rumours were also widely shared by Ukrainian media organisations and President Volodymyr Zelenskyy's former spokesperson Iuliia Mendel.
But Google has denied that it made any changes in Maps to the areas that have been previously blurred.
"We haven't made any blurring changes to our satellite imagery in Russia," a Google spokesperson told Euronews.
Satellite images of military facilities around the world are occasionally blurred or displayed in a lower quality on Google Maps to protect their classified status.
But independent fact-checkers say they have been able to access images of Russian submarines and military bases on Google long before the war in Ukraine.
The rumours came amid Russia's crackdown on independent news organisations and social media companies.
The Kremlin has accused Google-owned YouTube of spreading "false information" about the country's military under a controversial "fake news" law and has threatened to fine the tech giant.