Is China's influence in the Western Balkans positive for the region?
Comments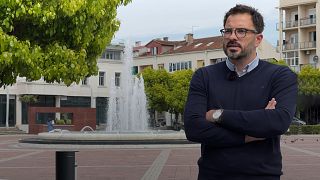 -
Critics of the Montenegrin government argue that it is one of the most corrupt in the Western Balkans. A billion-dollar project to create a motorway that would effectively cross the country has highlighted aspects of this corruption.
The project was initially conceived to open up the economy and create more jobs, but since the motorway has not been completed and there are now no longer funds to finish it, the motorway has become a burden for the country.
The project was funded and managed by China. It loaned a billion dollars to Montenegro to do the work and provided the contractor. Since late 2019, the pandemic has been making life difficult for the country's tourist-dependent economy and paying back this loan for an incomplete motorway is almost impossible. To add to the country's woes, China's influence in Montenegro is causing a rift between the EU and the small Western Balkan state. For the EU to invest in the country, sticking to EU norms, environmental standards, the rule of law and transparency are essential. Critics and activists say that all of these values have been flouted in this project.
Mladen Grgić is an analyst on China-Western Balkan relations. In an exclusive interview, he told Euronews about Chinese investment in the area, China's loan to Montenegro and whether the EU should get involved.
**To watch the full interview, click on the media player above. **