Europe in brief: Malta, Czech Republic and Poland
Comments
By Laura Ruiz Trullols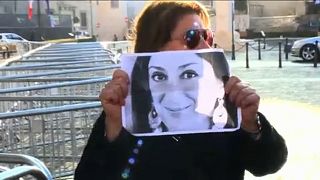 MEPs called on Maltese Prime Minister to resign immediately over his handling of the investigation into the murder of Daphne Caruana Galizia. A large majority in the European parliament said it was deeply concerned about the integrity and credibility of the investigation into the death of the journalist.
The Czech Prime Minister is also in the spotlight. Brussels declared a conflict of interest between his businesses and political role and Czech prosecutors reopened a case against him.
Poland also saw big protests as the supreme court warned that the Government plans to overhaul the justice system could force the country to leave the EU.