Rapper in Belgium World Cup song row
Comments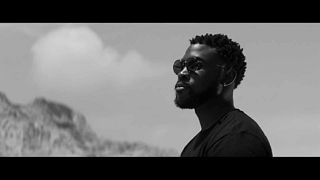 A row's erupted over Belgium's official World Cup song. A rapper - known for misogynistic lyrics - has been chosen to produce it.
Pro-women critics say Damso should be ditched, but the Belgian Football Association is sticking to its guns.
"For us, it's quite disturbing to see the Belgian football federation sending an ambassador abroad, to a World Cup, whose lyrics are particularly violent towards women, despising, and even going as far as calls to kill," said Sylvie Lausberg, President, from the Women's Council of Belgium.
One Brussels politician says the football players and Damso should watch a Brussels documentary about the harassment of women called Femme de la Rue.
Bianca Debaets, Brussels State Secretary for Equality, told Euronews: "In this report we clearly see the impact and extent of sexual intimidation, I really hope that after watching this film, Damso will never write a song with lyrics that are degrading towards women."
The sponsors of the team may be listening: they've said they'll look at whether it's right to keep Damso on-board for the big World Cup song.