Nearly one billion lost to fraud, say EU investigators
Comments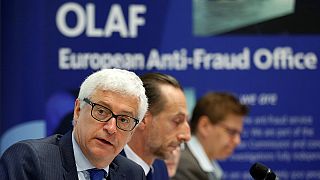 Nearly one billion euros last year were lost to fraud, EU investigators say.
The European Anti -Fraud office made the claims in its annual report.
The organisation, known as OLAF, said 888 million euros were paid out to fraudulent claimants last year.
The majority of cases were related to the use or misuse of structural and social funds in Member States.
It said the largest concentration of alleged false claims came from Romania, Bulgaria and Hungary,
Last year, 187 million euros were recovered through judicial action, down by 10 percent from 2014.
There have been calls for the creation of a prosecutors office to give OLAF greater powers.
But a number of EU Governments oppose the idea.