The Brief from Brussels: EU releases new economic forecasts
Comments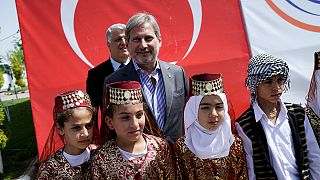 The Brief from Brussels brings all the latest news and headlines from Europe's capital.
In this edition: Turkey faces questions over a planned visa deal; the European Commission makes new predictions about the direction of Europe's economy; security measures at Brussels airport are under fire over long waiting times, and the 500-euro note is set to disappear.
Click on the video above to watch Wednesday's episode.