Belgian officials probe Abdeslam 'tip-off'
Comments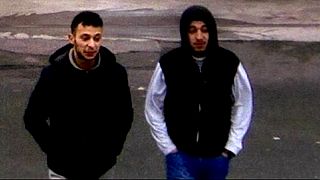 Belgian officials are investigating whether anti-terror police missed an important tip-off about two alleged participants in the Paris attacks.
Two newspapers said on Thursday that officers failed to act on information that suggested Salah and Brahim Abdeslam had been radicalised, and were willing to carry out an attack.
Salah Abdeslam is still on the run, but his brother died during the shootings.
The Belgian dailies, La Derniere Heure and Het Laaste Nieuws, said the police received the tip-off by phone on July 2014 – some 18 months before the Paris massacre that left 130 people dead.
But prosecutors insist that it is incorrect to conclude that this means November's attacks could have been avoided.
The investigation continues.