EU Commission ditches 'watered down' air pollution proposal
Comments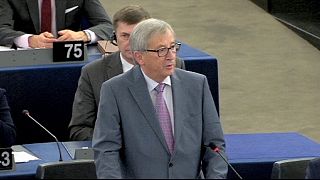 The European Commissions plan to reduce air pollution has been ditched, along with a host of other new measures.
The reason given, national heads of state and government had apparently tweaked the legislation to a point that it was now obsolete. Frans Timmermans, the First Vice-President of the EU Commission outlined the issue:
"The council has watered it down so that it no longer meets our environmental objectives of taxing fuel in way that reflects real energy content and CO2 emissions."
Timmermans notes that the commision will now come up with a new proposal that stands a better chance of getting support from EU institutions.
It all comes as a new look Commission led by President Jean Claude Juncker, promises a leaner form of governance, that puts forward less proposals:
"We wanted to limit the number of new initiatives that we will undertake. At one time the Commission was advancing 130 new initiatives per year – we have planned just 23 new initiatives for 2015."
Juncker also suggested an initiative on tax-avoidance, saying that companies profits should be taxed in the country where they are generated. It comes amidst criticism of Juncker for his handling of Luxembourg's tax affairs when he was the country's prime minister.