The city that reflects Crimea's ethnic melting pot
Comments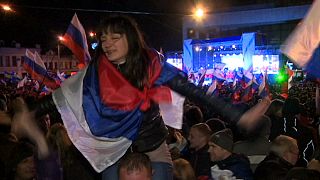 In the wake of the controversial referendum to separate the Crimean peninsula from Ukraine, euronews visited Evpatorya, a small city in the region, around 60 kilometers from Simferopol.
Its interesting ethnic composition reflects the Crimean mosaic of Ukrainians, Russians, Tatars and Jews.
Despite an overwhelming majority vote in favour of joining the Russian Federation, the idea is divisive.
In today's Reporter, we speak to local residents and business owners to gauge their reaction to the result of the referendum.