Ireland: we need to talk about abortion
Comments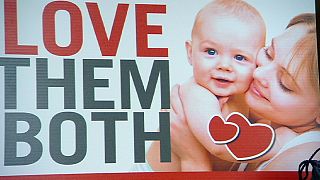 It's one of Ireland's most emotional and sensitive debates – abortion.
In Ireland, it is a criminal act which could send both patient and doctor to life in prison. An act seen as a threat to the unborn child and also one which forces women to travel abroad to end their pregnancy.
In the next edition of Reporter, we take a look at how one woman's death has moved both pro-life and pro-choice groups to talk about abortion once again.