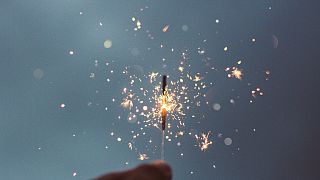 Our curated list of positive stories to remember from this month headlines.
1. Chanel bans exotic skins from its collections. The Parisian fashion house will stop manufacturing products made from snake, crocodile, lizard and stingray because they find it too difficult to source high-quality pelts ethically.
Source: Living it
2. Pantone declared 'Living Coral" its Color of the Year for 2019 in response to an increasing "coral bleaching", a phenomenon triggered by pollution and overfishing causing unusually warm ocean temperatures.
Source: Coastal Living
3. Norway is to become the first country to stop its biofuel industry buying palm oil that is linked to catastrophic deforestation. The parliamentary decision, which is set to come into force from 2020, has been welcomed as a victory in the fight to save rainforests, prevent climate change and protect endangered orangutans.
Source: The Independent
4. Car giant Daimler has confirmed it will purchase more than £18bn worth of electric vehicle battery cells by 2030, in the same week that Hyundai pledged to spend £5.3bn on developing hydrogen-powered systems for cars, drones and ships.
Source: Edie.net
5. Kering and the Savory Institute team up to create the first verified regenerative sourcing in fashion. The collaboration aims to expand the regenerative agriculture framework in fashion's global supply chains.
Source: SustainableBrands.com
6. At COP24, a total of 43 fashion leaders including Burberry, Esprit, Target, Levi Strauss & Co, Puma, Gap Inc and Guess signed an agreement to reduce their carbon emissions in line with the Paris Climate Agreement and UN Climate Change.
Source: Energy Digital
7. Single-use' is named 2018 word of the year, capturing surge in awareness of plastic pollution. The term, which refers to plastic products that are made to be used only once, highlights the huge swell in public awareness around plastic pollution.
Source: Positive News
8. After setting a record in 2015 for the most consecutive days of using solely renewable energy, Costa Rica has bested themselves and beat their own record by going 300 straight days using only renewable energy.
Source: Green Matters
9. Milan has ambitious plans to plant 3 million new trees by 2030 — a move that experts say could offer relief from the city's muggy, sometimes tropical weather. Milan officials estimate it will absorb an additional 5 million tons of carbon dioxide a year — four-fifths of the total produced by Milan — and reduce harmful PM10 small particulates by 3,000 tons over a decade. 
Source: AP News
10. India is on track to achieve the majority of its Paris agreement goals, with further estimates that India will achieve its 40% non-fossil fuel capacity target a decade early. India's achievement follows Prime Minister Narendra Modi's 2015 announcement of ambitious policy commitments to meet the global Paris Agreement, with an emphasis on sustainable development and climate justice.
Source: IEEFA.org
11. Dutch fashion marketplace United Wardrobe has launched a new service, allowing fashion brands to exclusively sell unsold stock on the platform. Dutch label G-Star Raw is amongst the first group of brands to use the service. Previously, the marketplace was only open to sales of second-hand clothes by individuals.
Source: Fashion Network
12. Burberry and Vivienne Westwood's highly-anticipated collaboration, which honours British style and heritage, is available to buy. Westwood and Tisci shared the vision to support and promote Cool Earth, a UK based non-profit organisation that works alongside rainforest communities to halt deforestation and climate change, through this collaboration.
Source: Harper's Bazaar 
13. Researchers at the University of Helsinki have developed an edible vaccine for bees to protect them from bacterial diseases. PrimeBee is administered to a queen bee in an edible sugar patty.
Source: Mother Nature Network
14. To mark its centennial, Finland opens its new public library made of locally sourced wood in Helsinki. Oodi is an ode to a brighter, more egalitarian and sustainable future.
Source: Living it
15. Dutch social enterprise Fairphone, which designs ethical and modular smartphones, announced on December 11 that it raised € 7 million from major investors.
Source: L'InfoDurable.fr
16. Diversity on US fashion and beauty magazine covers increased by a record double-digit percentage in 2018 according to a research led by Fashionista.
Source: Fashionista
17. Barcelona's Mercabarna to open first wholesale market for fresh organic products in Spain. The Biomarket will occupy an area of 8,900 square meters. Its construction will require an initial investment of almost 5 million euros.
Source: El Pais
18. The Academy Award-winning director of The Godfather trilogy and winery owner is launching a luxury cannabis line dubbed The Grower's series under his new LLC, the Sana Company. The inaugural collection includes three different organic weed strains—one sativa, one indica, and one hybrid—that have been hand-picked to "offer distinct and memorable experiences."
Source: Maxim 
19. Lacoste joins list of brands banning mohair. The French casual label has joined a list of over 300 apparel companies pledging to no longer use mohair after a video expose from PETA depicted animal cruelty in angora goat farms in South Africa, the world's largest mohair producer.
Source: Fashion United