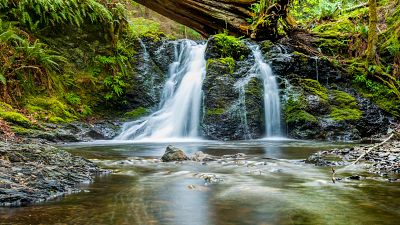 From climate change to deforestation,pollutionto theloss of biodiversity, the biggest threats to the environment come with a growing awareness and a new willingness to embrace moreeco-friendly solutions. We collected five inspiring examples from around the world.
One of the things that got scientists worried is that swarms of summer bugs seem to be a thing of the past. In the US, many states are trying to stop their decline. Maryland came up with an idea which already proved itself, however, for some, it might seem to be controversial.
Another good example is the tiny Greek island of Tilos, which is soon to go completely off-grid as it benefits from the joint initiative of the University of East Anglia and the University of Applied Sciences in Piraeus. Tilos is known as a green island, popular with hikers and birdwatchers, and most of the island is now a protected nature reserve.
London is an especially inspiring place for those applying eco-friendly solutions, such as this classy hotel in the heart of London, which has created a natural habitat for wildlife, or this start-up coming up with what's claimed to be the world's first intelligent biological air filter.
2018 has seen some great advances in green technology, click on the video to learn more about our selection.