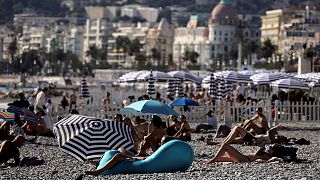 The latest data shows the global temperature in October was well above average for the month.
Mexico and the USA experienced very wet conditions, as did Southern Europe. Across the rest of the continent, however, October was very dry.
Portugal was hit by the remnants of hurricane Leslie while temperature falls, heavy storms and floods wrought havoc in Spain. In many regions of Italy, torrential rains and flooding caused loss of life and widespread damage to property.
The temperatures for the last twelve months were particularly high in the Arctic and above average over most land and seas. The Paris Agreement aims to keep global warming "well below 2°C" compared to pre-industrial levels.