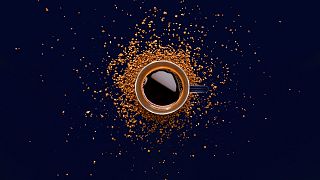 "The best coffee in Europe is Vienna coffee", says a quote by Mark Twain on a fridge magnet in a Vienna souvenir shop. There's no doubt that coffee has long been an important part of the city's heritage and is the lifeblood that flows through Viennese veins.
'Viennese Coffee House Culture' is even on UNESCO's list of Intangible Cultural Heritage. Vienna's famous coffee houses are an institution and on every tourist's must-do list. The coffee house is after all an important legacy of the city's literary and cultural past. This is where its celebrated writers, artists, and intellectuals spent their days debating, creating, and philosophizing – and drinking coffee.
While these historic coffee houses retain their old world charm, many coffee lovers are quick to admit that the coffee they serve so ceremoniously is often less than memorable. But in more recent years, Vienna's famous coffee culture has been going through a transformation thanks to the 'third wave' or 'specialty coffee' trend that's been revolutionising coffee-drinking around the world, including in the Austrian capital. Today, instead of a cup of the usual Wiener Melange, java lovers can sample a range of brews from different parts of the globe, choose their preferred brewing method, or even sip a coffee cocktail or cup of nitro coffee.
Served up in modern, minimalist décors highlighted by a few chic design accents, this new coffee scene is a world away from the traditional coffee houses of marble tabletops and velvet upholstery. With a fastidious focus on every step of the farm-to-cup coffee-making process, Vienna's new cafés are less about tradition and atmosphere, and all about savouring the semi-precious liquid in your cup.
Here are a few of Vienna's new generation cafés taking old world coffee culture forward into the 21st century.
In a side street just off the busy Mariahilferstrasse shopping street is Kaffeemik, a small and minimalist cube-like space with a glass storefront. "We opened in 2014, when Vienna was like a specialty coffee desert, with only a handful of baristas who knew their business," says Kaffeemik owner, Simon Huber. "We serve coffee in a minimalistic style so the quality of the coffee itself can shine."
At the L-shaped brew bar adorned with blue and white tiles, customers can choose one of two espresso options expertly brewed by the mighty La Marzocco Linea PB, the Mercedes of espresso machines. But if you prefer to keep things simple, select from the five filter coffees on the menu prepared either by the age-old pour-over method or using the gentle air pressure of an AeroPress.
Only single origins are among the pickings and in addition to Kaffeemik's own 'house-roast' designed with local partner Alpha Coffee, they also work with other independent European micro-roasters to introduce new roast profiles. The coffee curious can join monthly tastings held in their nearby lab on every third Tuesday, or join one of their coffee workshops for a crash course in espresso essentials.
The Hornig family of coffee roasters from the southern city of Graz has been in the business for over 100 years but their Vienna café opened its doors only last year on Siebensterngasse in the 7th district. The sleek interiors of warm wood tones juxtaposed with a long metallic coffee bar set the stylish vibe of this contemporary café. Open at 7:30 a.m. on weekdays, this is where office workers stop for their early morning java fix while creatives wander in a bit later with their laptops.
The long communal table and stacks of magazines and books are an invitation to linger. "In general, more and more Viennese people attach great importance to quality coffee enjoyment," says Johannes Hornig, managing director, about the developing local coffee scene. "They also want to know where the beans come from and how they are processed. They experiment with alternative preparation methods and try out different flavours and special roasts."
"This development also has an effect on the roasting," he adds. "Long-term drum roasting, which has always been used by J. Hornig, is currently experiencing a renaissance." This age-old method is a slow and gentle process: coffee beans are put in a rotating drum that's heated at lower temperatures than the air-roasting method. The company has also introduced innovative beverages like its Cold Brew (cold brewed coffee that comes in a black bottle) and the Nitro Cold Brew, a cold brew mixed with nitrogen to create a thicker, creamier Guinness-like texture.
The heady aroma of roasted coffee greets you at the door at Wiener Rösthaus in Vienna's Prater amusement park. That's firm proof that their coffee beans are roasted on-site. Here, coffee lovers can buy not only freshly roasted coffee or tea blends but also anything they need to brew the perfect cup: from coffee filters, makers and grinders, to tea cups and pots.
This is also home to the Vienna Coffee College where coffee lovers can learn the fine art and exact science of coffee-making. For manager Silvia Maino, a coffee sommelier and barista trained at the Specialty Coffee Association of Europe, a high quality coffee is akin to a good wine. "We only work and sell highest quality single origin Arabica beans. We saw from the beginning a clear trend towards high quality and the trend to single origin according to the way wine is consumed nowadays."
Coffee aficionados can slowly savour a perfect cup on the outdoor terrace, or at their original location on Tigergasse in Vienna's 8th district, where a tiny delightful café is tucked into a corner of the shop of wooden floors and exposed brick walls. Experts like Maino know that it's all in the roast: "We roast according to traditional Viennese roasting which is a long form coffee roasting lasting about 20 minutes that gives the coffee time to develop great flavours. It also releases all harmful substances like acids out of the coffee which makes this form of roasting the most healthy."
It's 8 a.m. and all the tables at Balthasar Kaffee Bar are taken. A huge La Marzocco espresso machine hums away at the bar and croissants are disappearing fast as a steady flow of customers files in and out the door. But those seated at the tables are taking their time: specialty coffee is slow coffee after all.This popular coffee bar in hip Leopoldstadt in the 2nd district is the newest venture of long-time restaurateur Otto Bayer whose family has been in the restaurant business for over 200 years.
"It was my love for coffee that finally led me to open Balthasar in 2014," he shares. The coffee bar design vibe is evident here: a long bar adorned with blue and white Andalusian-style tiles, exposed air vents, abstract art, hanging lamps, wooden floors and high ceilings. Bunches of fresh flowers add a classy touch. For Bayer, a good cup of java is not all about the life cycle of a coffee bean but also the people involved in the long process of producing that perfect cup.
"Specialty can only occur when all those involved in the coffee value chain work in harmony and maintain a keen focus on standards and excellence from start to finish," he points out. "The barista is the final coffee professional to guarantee that the life cycle of the specialty bean can be completed with the standard of quality it deserves. That's why our specialty level baristas are not only highly skilled in brewing equipment operations but also deeply informed as to the origin of the coffee beans and how their flavour profiles will be revealed in brewing."
Vienna's newest temple to specialty coffee is Pelican Coffee Company, named after the street it's located on in the 9th district: Pelikangasse. Open since May, the Pelican attracts a mixed crowd of young and old, workers and students, thanks to its proximity to a university campus, and a hospital in the same neighbourhood. Attuned to contemporary design aesthetics, the café has a stripped down look of simple furniture, hanging lamps, and clean white walls punctuated by a contrasting accent wall and counter painted in a bright blue.
Co-owners and coffee fanatics Adam Kovacs and Vedran Sormaz are involved in every step of the coffee-making process, using single origin Arabica beans roasted by guest roasters that change every eight weeks. "At the moment we have beans from Bailies Coffee Roasters from Belfast," shares Kovacs. "We work very closely with our micro-roaster Suessmund Kaffee and we even choose the green beans sometimes ourselves and decide the roast level."
True to the precepts of the third wave movement, their coffee is mostly direct trade. "This means that we even know the farm and farmer where our coffee is coming from and the coffee is hand-picked and sorted," adds Kovacs. How do they see Vienna's evolving coffee scene? "Like everything else in Vienna it takes a little longer for people to accept change. Viennese people are very conservative and need time to adapt to the new style of coffee and we are trying to do that slowly and by a friendly approach."
Writer: Isabel Putinja