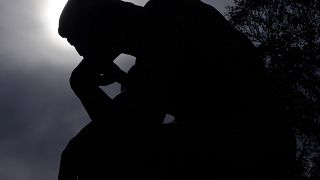 Copyright

REUTERS/Philippe Wojazer
The Thinker, the Kiss and many other masterpieces by Auguste Rodin are on display at the British Museum in London. The pieces are on loan from the Musee Rodin in Paris. The new exhibition called 'Rodin and the art of ancient Greece' places the French artist's work alongside the Athenian marbles which inspired them. The Parthenon marbles were taken from the Acropolis in Athens and brought to London by Lord Elgin in the 19th century. 
The sculptor visited the British Museum numerous times and "it was always the Parthenon sculptures that thrilled him most," said the exhibition's co-curator Ian Jenkins.
For Rodin, the ancient but damaged sculptures were a great source of inspiration, "he really became the first artist to turn the headless, limbless torso into a genre of art in its own right," said co-curator of the exhibition Celeste Farge.
Born in 1840, Rodin died aged 77 as arguably the most well-known sculptor of the modern era. His first major commission - "The Gates of Hell" produced "The Thinker" - the work for which he remains globally renowned.  
Writer: Doloresz Katanich with AP