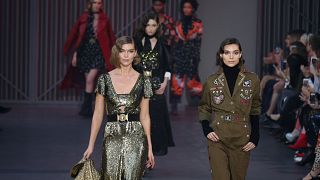 You are invited to join us on a journey inside the London Fashion Week A/W 2018. Follow this thread to discover our best moments, street style picks, parties highlights and, of course, meet young designers that make our heart skip a beat. On top is the newest and as you scroll down you will see the past days. Comment, share and stick with us onInstagramto get our take on the London Fashion Week experience.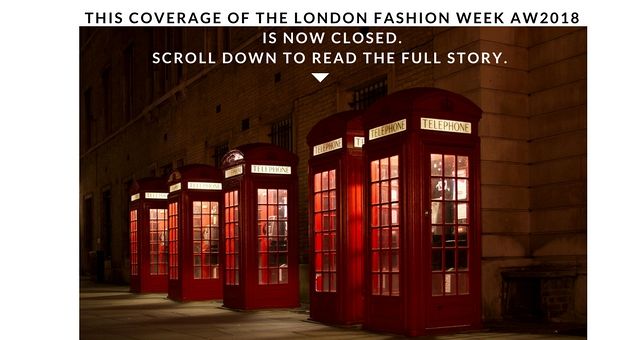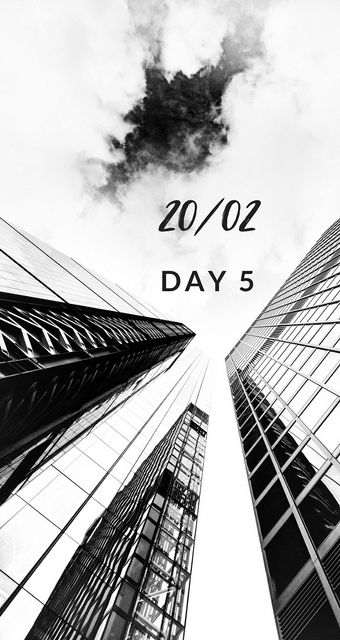 Day 5 debuted at the opulent Park Chinois restaurant in Mayfair where Chinese New Year was in full celebration. The decadent interior of the venue, golden dragons and lavish upholstery, was an appropriate backdrop for Minki's AW18 collection featuring rich jewel tones and precious stones. Soft tulle and pleats were beautifully crafted to resemble the shapes and transparency of gem stones. A very glamorous start to the last day of London Fashion Week!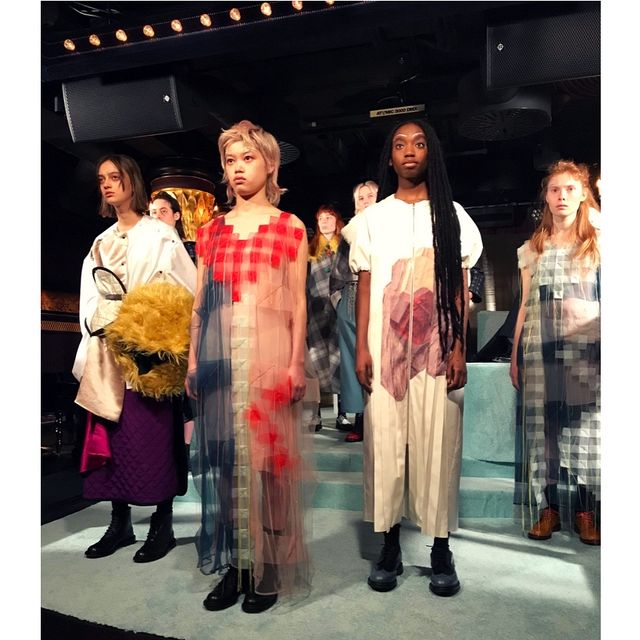 From there, the next stop was the Topshop Show Space on Floral Street, a hidden gem behind bustling Covent Garden. Romance Collection lived up to the name, with clashing red and pink being the trend of the day. Hearts, bows, roses and faux furs added to the feminine aesthetic of the collection.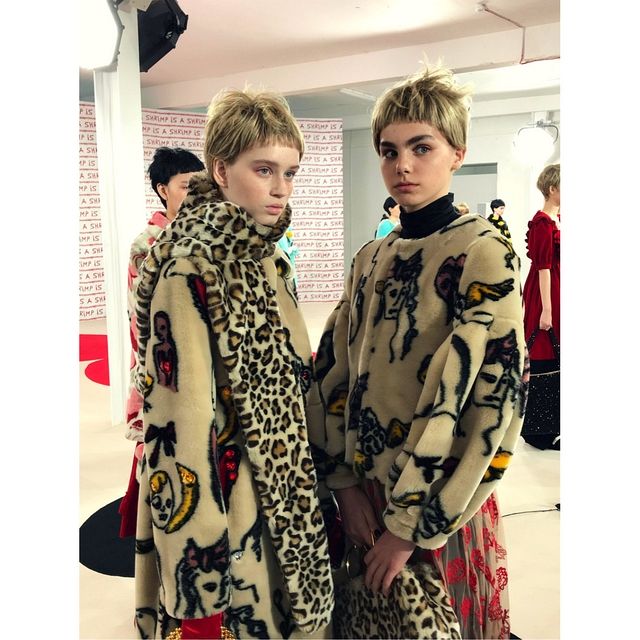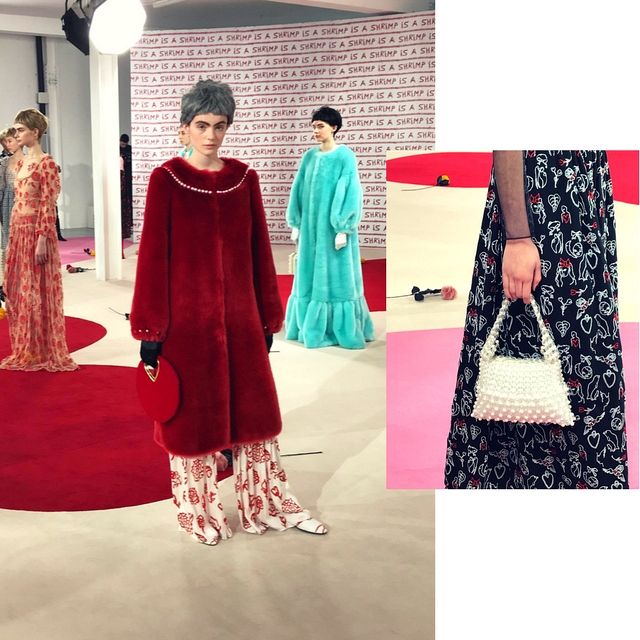 Who is Shrimps? A fashion label by London-based designer, Hannah Weiland, launched in 2013. With a background in History of Art and a diploma in Surface Textile Design from the London College of Fashion, Weiland takes her inspiration from the witticisms of modern art and a playful engagement with pattern and texture. At the heart of the brand is faux fur and outerwear, however the collections also now include accessories and RTW.
It wouldn't be London without the Queen making an appearance. She came to present the inaugural Queen Elizabeth II Award for British Design and sat between Caroline Rush and Anna Wintour at Richard Quinn's runway show before presenting him with the award.
The Award, initiated in recognition of the role the fashion industry plays in society and diplomacy, will be awarded annually to an emerging British fashion designer who shows exceptional talent and originality, whilst demonstrating value to the community and/or strong sustainable policies.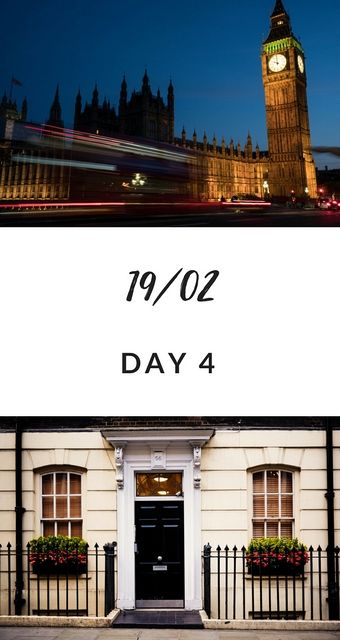 Day 4 of London Fashion Week began under drizzling rain. We were invited to Paul Costelloe presentation at the Waldorf hotel, minutes from Covent Garden. Another historical location in the West End.
The show featured glamorous imposing gowns in true princess style, modelled by tall and elegant beauty. We particularly liked the clashy juxtaposition of a shiny latex bodycon top with a full red-carpet style skirt. A very unusual combination for a sleek and sexy look.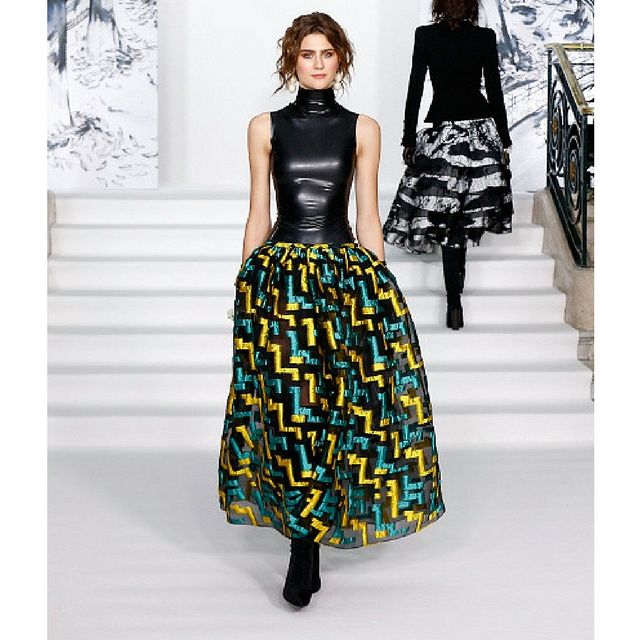 Then, we made our move to another luxury hotel, the Café Royal near Piccadily Circus. The accessory designer Sophia Webster had quite a fun party going on inside the Pompadour Ballroom.
Being an ex professional dancer herself (all the trophies are hers and her sister and there were loads!), Webster drew from tango and samba culture for this new collection of strass and feather embellished heels. Not for the faint-hearted woman.
Ballroom glamour and overly sexy creatures faded in a dust of glitter as we hit the pavement, continuously washed by an unflappable mist of rain. The perfect weather to walk into the dark world of Ilaria Lepore.
On the opposite side of the fashion spectrum (and that's what so interesting about navigating through a fashion week), the Lepore's woman is dark, tortured and looks like she just raised out of wet ground. A "new evil" just born to "offer an exclusive visual insight into the tribal power of the roots" in the words of the designer.
Following our journey into the mystical, we ended up in church with the show .Av Robertson The London based fashion designer had chosen St Andrew Holborn church as the backdrop for her new collection. The punk inspired silhouettes were perched on black stilettos, and mainly tailored cocktail dresses in a mix of tartan print and shimmering lurex with asymmetrical sleeves details.
Who is Amie Victoria Robertson? London educated designer that studied at Central Saint Martins College of Art and Design. After graduation the designer worked at Marc Jacobs in New York and Paris as a Design Assistant and worked in collaboration with ASOS. In February 2016 the brand made it's debut show with Fashion East, showcasing a 14 piece collection for Autumn Winter 16. The Show styled by Katie Grand and including a parade of models such as Edie Campbell, Molly Bair, Georgia Jagger and Anna Cleveland was presented at The Tate Britain.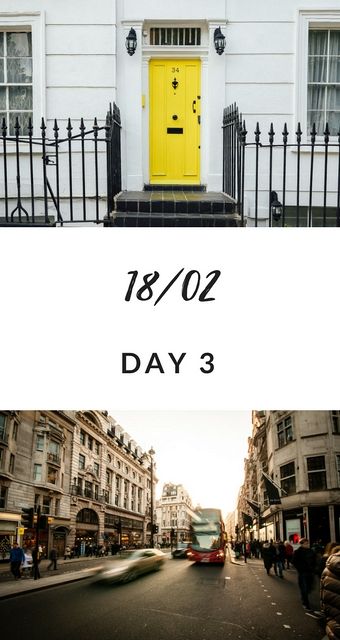 The chances to meet a living soul in the area near Regent/Oxford Street on Sunday before noon are usually close to none. But not today. Our third day into the London Fashion Week started at 9 am at Burlington Arcade, a luxury shop gallery at the heart of this highly praised shopping district, brimming with energy. The three streets converging to the gallery were packed with dozens of photographers in the lookout, eager not to miss the countless stylish looks passing by.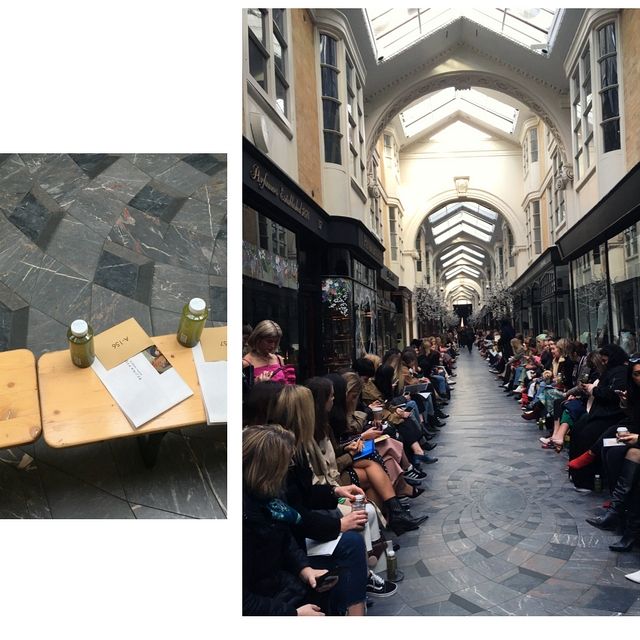 We were all here to see the new collection of womenswear label Rejina Pyo. After graduating from her MA Fashion Design at Central Saint Martins, the Korean born fashion designer has been taken on by Roksanda Ilincic to work as her first assistant designer. She won the Han Nefkens Fashion Award before launching her eponymous label in 2014.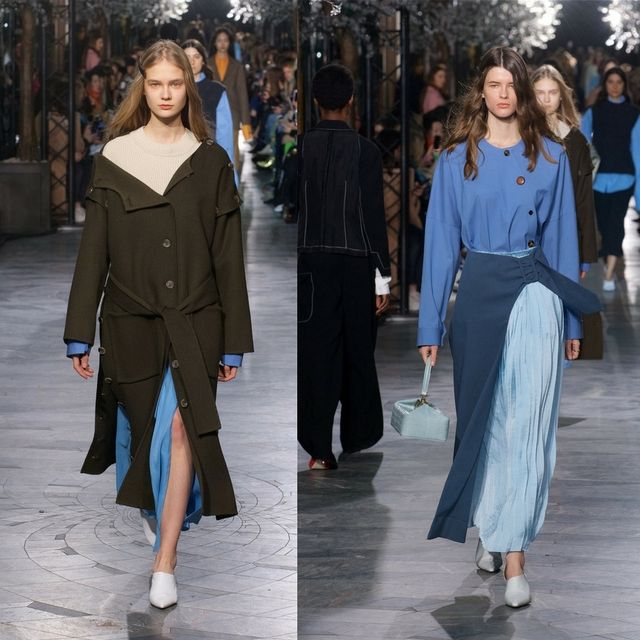 Photo Credit: Antonio Salgado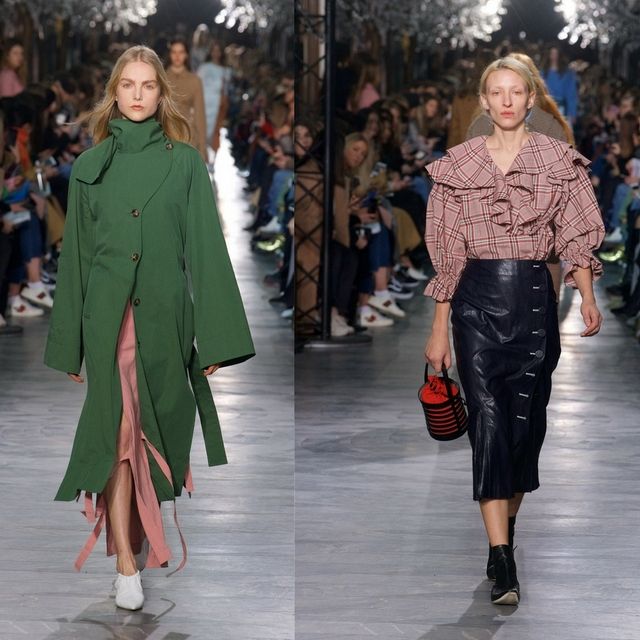 Photo Credit: Antonio Salgado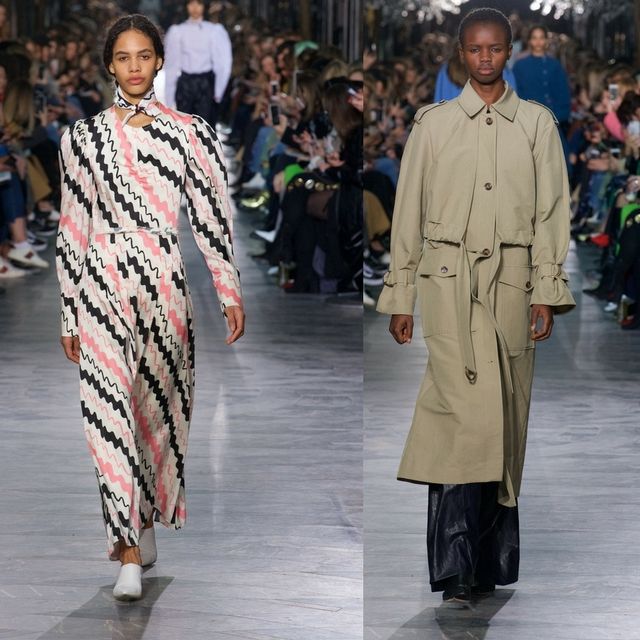 Photo Credit: Antonio Salgado
The silhouettes were delicate and feminine with a seventies vintage vibe. The custom designed handcrafted hair clips imagined by ceramic artist Naomi Bikis for the show were particularly lovely. As was the trend – also spotted on fashion journalists attending the event – of a shredded midi skirt worn under an oversized trench.
Quickly, everyone moved to Temperley London catwalk show. Same crowd but different mood. The show was held inside Seymour Leisure Center, a huge gymnasium.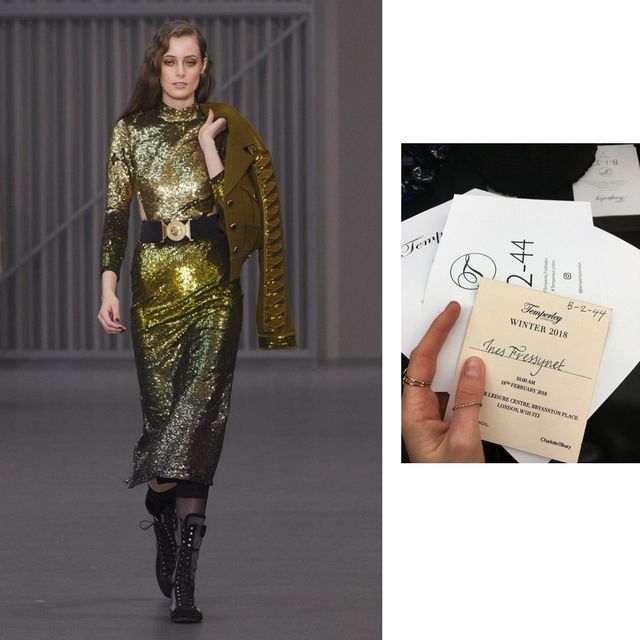 The collection was composed of embroidered military jackets layered on top of sheer flowing and sparkling gowns, worn with flat shoes – exclusively. We spotted American model Arizona Muse for the second time this week (we met her on Day 1) as she closed the show in a stunning fitted gold glitter long dress. See below the full show in video:
Alice Temperley founded her eponymous label, Temperley London in 2000, a year after graduating from the Royal College of Art. The brand is epitomised by "modern bohemianism with a confident, feminine and effortless attitude". It is recognized by Positive Luxury as being a responsible fashion business.
Meanwhile, Fashion Scout held the show of Starsica by Ike Seungik Lee in the afternoon. Taking inspiration from the theatre, the models performed and danced down the catwalk. Beauty was dramatic with pencilled raised eyebrows, red eyes and cheeks. The wardrobe essentials of a modern day Queen of Hearts.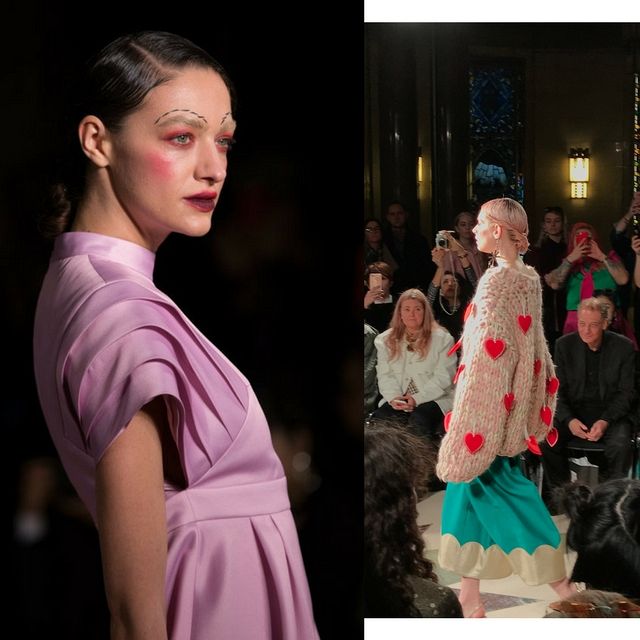 At 5pm we decided to call it a day and ended up in a London pub, the Running Horse near Bond Street. Nothing unusual so far. This is where we saw the Maison Margiela presentation, which we named "an intergalactic journey into hyperspace".
The entire place has been covered in tin foil: every corner, walls, floor and ceiling coated in bright silver. The models were standing on stools and looked from another galaxy with their distant gaze and tinsel accessories. The collection was, in a similar fashion, both monochromatic and shiny. A super modern reinterpretation of daywear staples (the duffle coat, the 5 pocket denim) with metallic sequins and oversized padded details.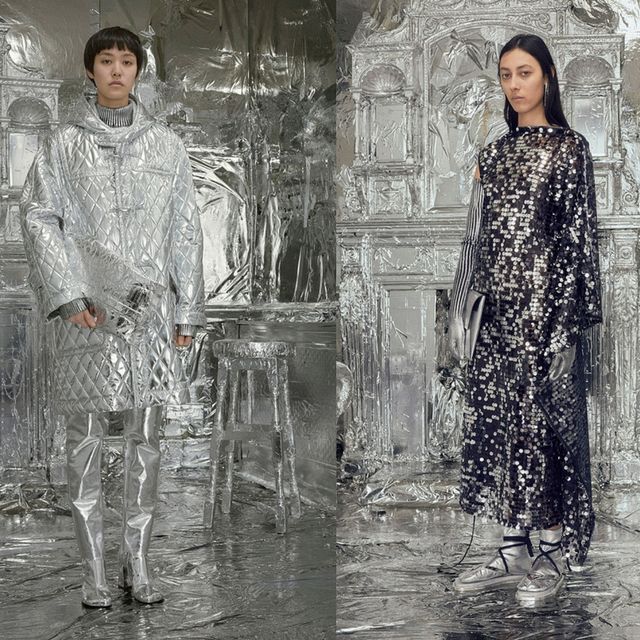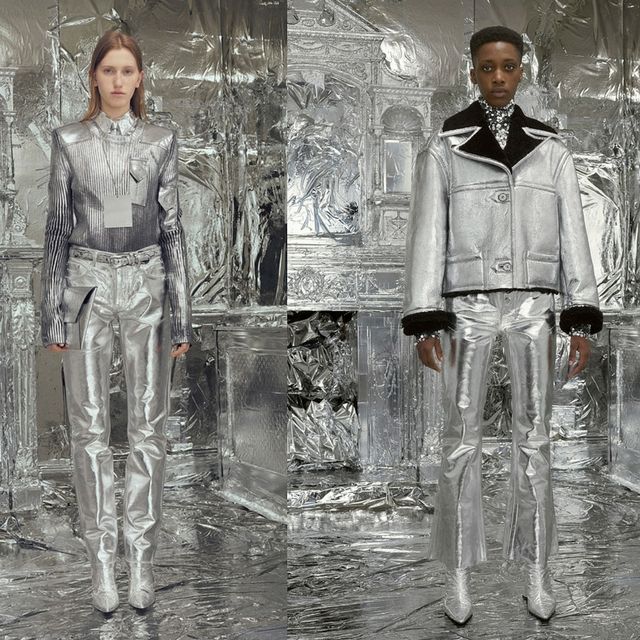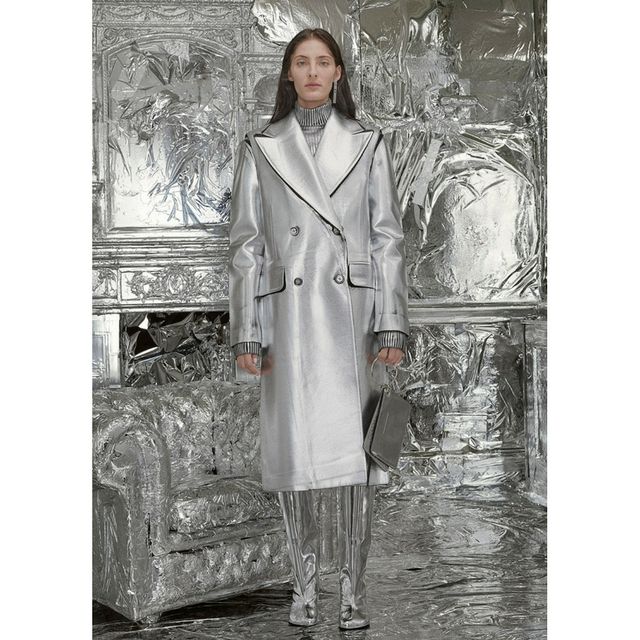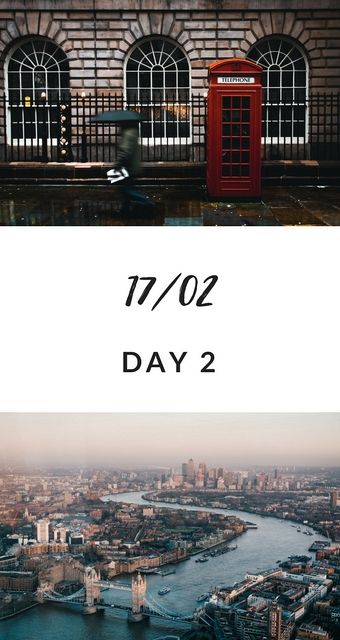 For day 2 of London Fashion Week we decided to check out the Fashion Scout space in Covent Garden, which is an independent platform showcasing up and coming designers.
Fashion Scout hosts catwalk shows inside Freemasons' Hall, a magnificent art deco building that is used as the backdrop for many films and TV shows such as Sherlock Holmes, and has become a confidential tourist attraction. The runway goes through a spectacular room with iron gates and decorated ceilings. A must-see in the british capital.
During Fashion Week, the queue to get into the building is endless (without a handwritten invitation, the chance to get in are very slim) and the front steps are a hot spot for street-style photography. People come wearing the most incredible and stylish outfits. We took a few pictures to give you an idea.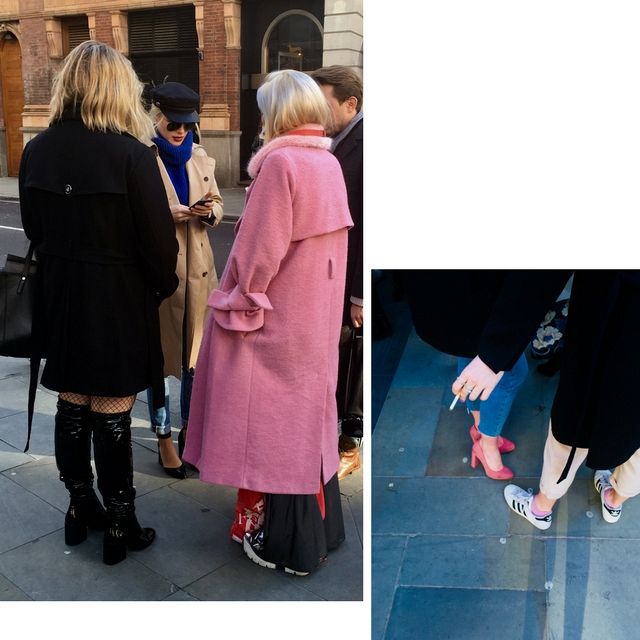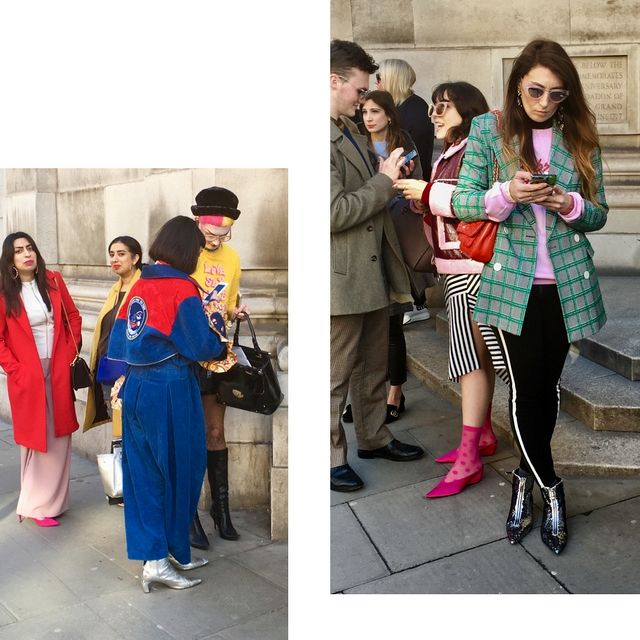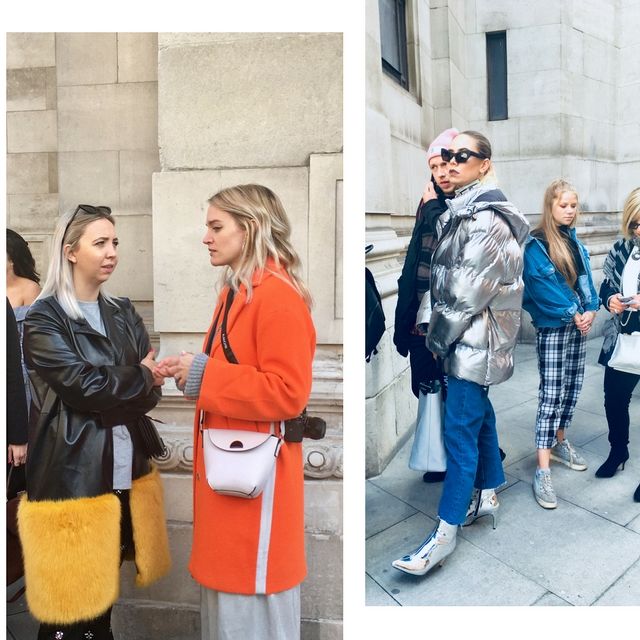 In the afternoon, we crossed London to the East side to discover the first collection of Leonie Mergen. The event hosted by Oxford Fashion Studio, a fashion curation platform for new labels, happened under the glass roof in Devonshire Square, another historical landmark of the city.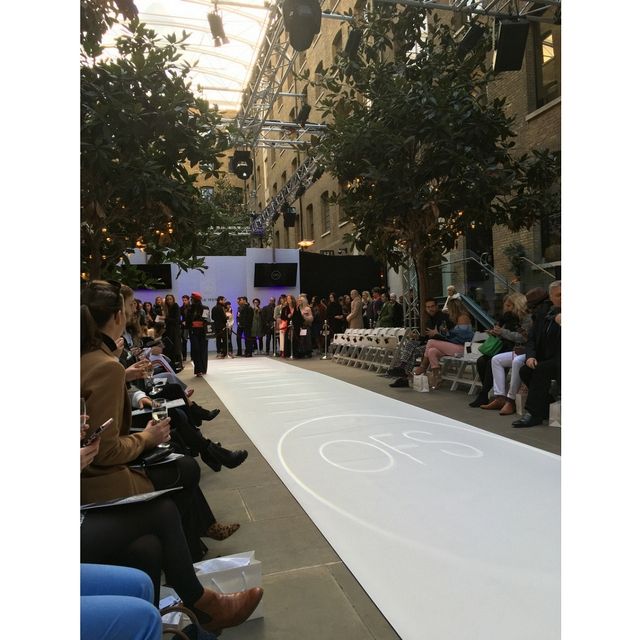 Founded in 2016 by ESMOD graduate name-giving designer, Leonie Mergen is a Berlin-based label with a focus on tailoring made in Germany. The Karabakh collection is inspired by the White Period (1992-93) of contemporary artist Arif Aziz – mainly the painting below.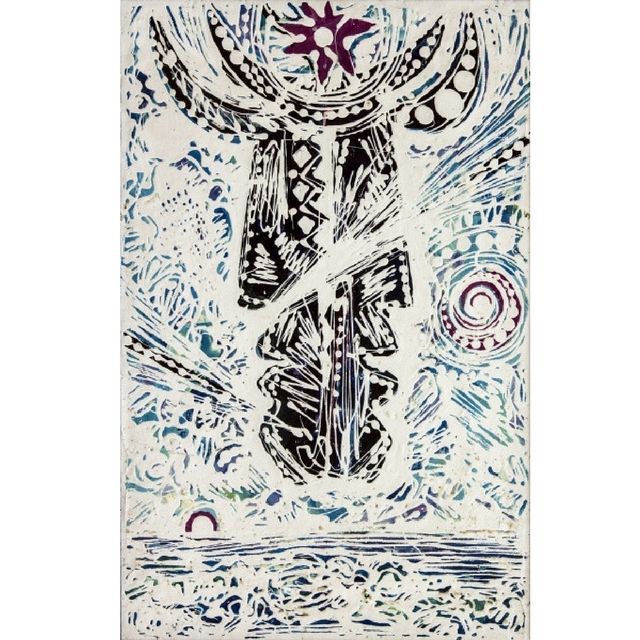 It was found transposed on silk garments layered under fitted double-breasted jackets and paired with leathers pants. The 16-pieces men and women collection reunited all the workwear essentials: cinched waists, slim fit and elegant midi dresses.
We finished day 2 into the Fashion Week with another European designer: Kristel Kuslapuu. The Estonian knitwear label was one of the 'Ones to Watch' designers chosen by Fashion Scout. The AW 2018 collection is hand-knit as a protest against fast fashion.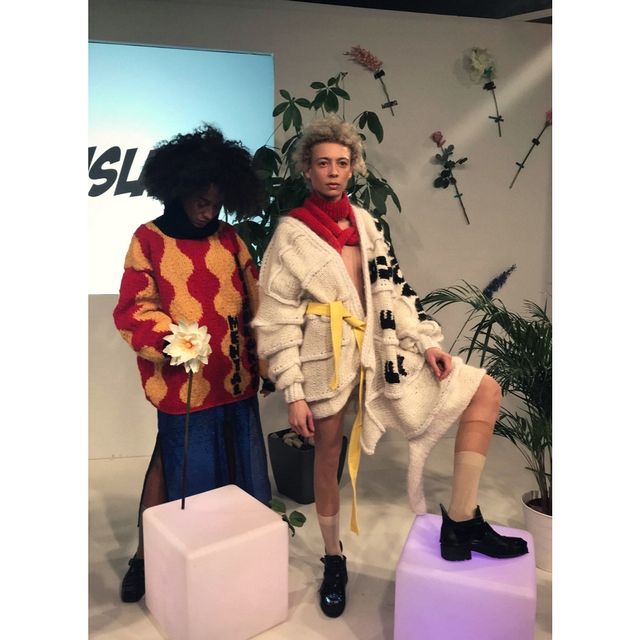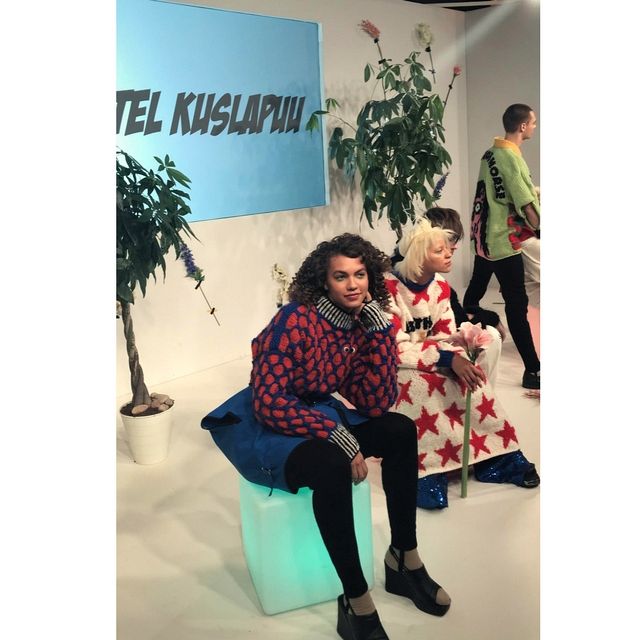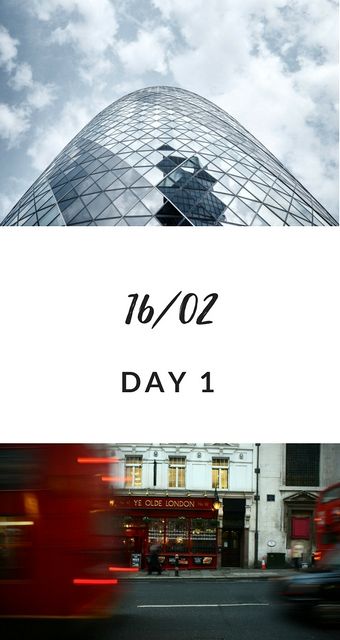 The first day of London Fashion Week officially kicked off today with a couple of speeches held at 180 Strand. Caroline Rush, Chief Executive of the British Fashion Council, and supermodel and activist Adwoa Aboah tackled, altogether, the need for more inclusivity, diversity, and sustainability in the industry.
£29,7 billions was the stat of the morning. This is how much money the fashion industry contributed directly to the overall UK GDP in 2016 according to data provided by Oxford Economics. A news welcomed with cheers.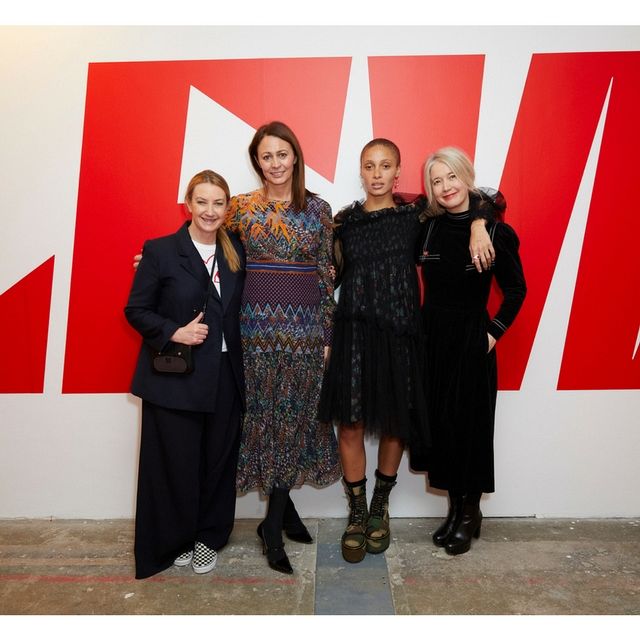 Left to right- Anya Hindmarch, Caroline Rush CBE, Adwoa Aboah, Justine Simons OBE
Adwoa Aboah came up on stage as the ambassador of Positive Fashion, a platform to promote global positive change within the industry and "reaffirm London's position as an international hub for inclusiveness, openness, creativity, innovation and commerce".
"To me, diversity is squarely about representation. How can our industry better represent the reality of our larger community and provide our next generation a proper example of what they see around them every single day. I continue to talk about this topic because growing up, I was never able to reference myself against anyone within the fashion industry – something that I hope my own success is able to change for so many young girls out there." – Adwoa Aboah
Despite her international success, she reiterated her deep interest for emerging designers for whom she keeps walking. This is "something that I am dedicated to continuing to support not just this season, but for many to come" she said.
We checked out a few of them in the NewGen and DiscoverLab spaces where international brands expose their new collections. We discovered the 'Insecure' collection by Song Wang, a contemporary jewellery brand from China, interesting for their voluptuous shapes challenging our conception of the regular ring. In a similar fashion, Matter Matters Italian leather bags from Hong Kong looked as good as candy with their Art Deco shapes and color block pastel tones.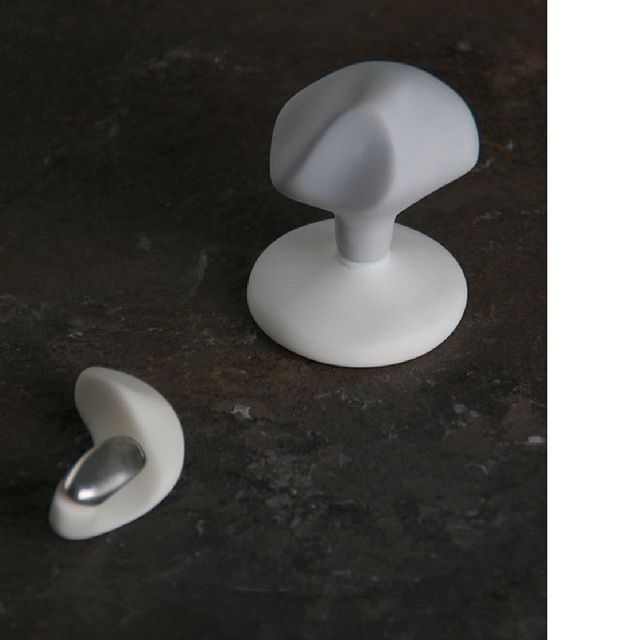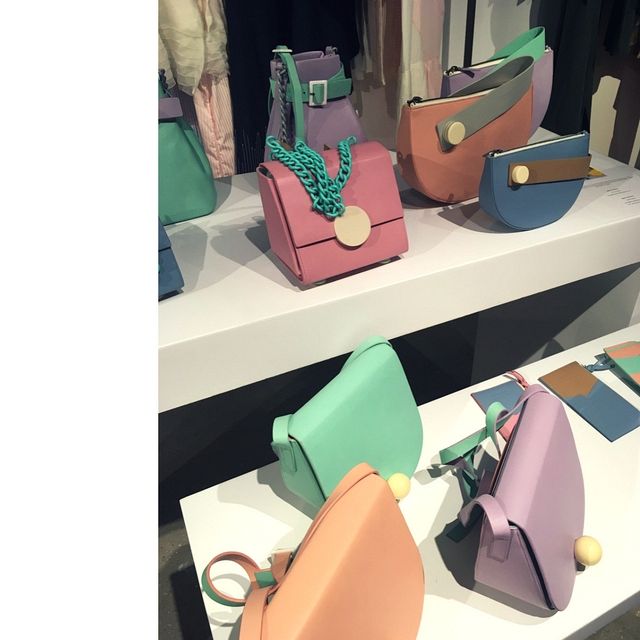 Bora Aksu's masculine take on romantic dresses were a joy for the eyes. The layered gowns in pastels lilas, blues and powder pinks walked alongside boyish looks and traditional tailoring. The collection is inspired by the tale of Margaret Ann Bukley, a woman surgeon who spent her life disguised as a man to be able to study and practice medicine. A collection celebrating and experimenting with the perception of the female body.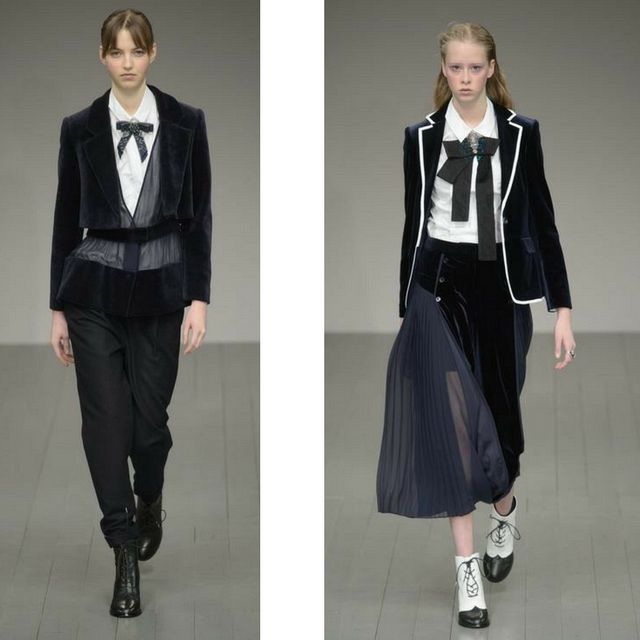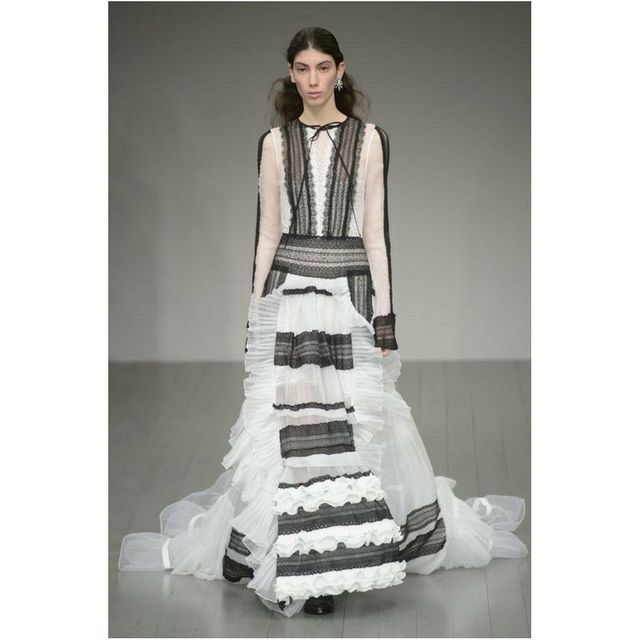 Who is Bora Aksu? London based Turkish designer, who received four consecutive NEWGEN Awards from the British Fashion Council for his demi-couture pieces. His signature is "romantic but always with a darker twist". He has dressed celebrities such as Elle Fanning, Marion Cotillard, Poppy Delevingne and Keira Knightley among others. Bora Aksu stores will be opening in Europe and the United States in the near future.
After the show we wanted to see what was in store in the sustainable fashion area, which is usually where you find the most inspiring fashion stories. We stumbled upon model and sustainable advocate, Arizona Muse, who walked us through The Sustainable Angle project she has been working on.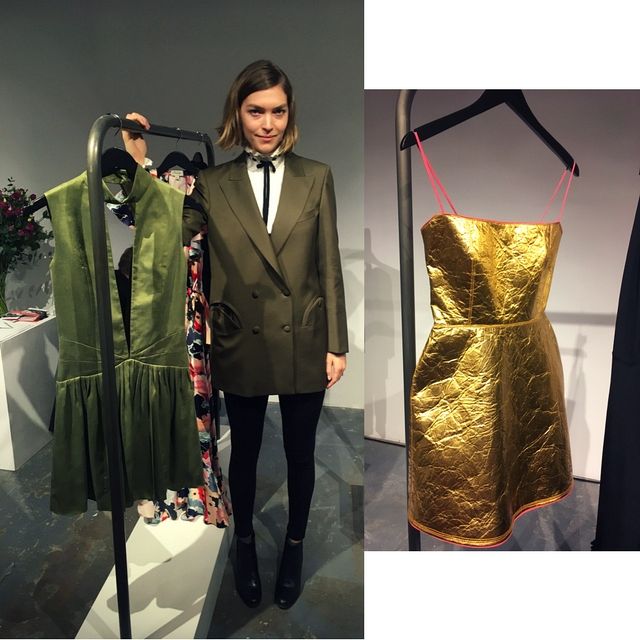 The not for profit organization reunites several creative and designers including Muse, developing trendy designs using only cutting-edge sustainable textiles such as Pinatex, a leather made out of by-product from the pineapple industry, used to make this gold strap dress.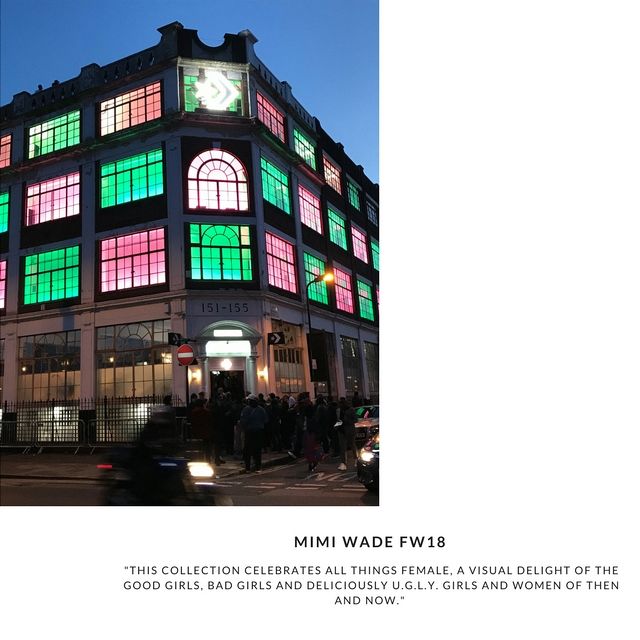 In the evening we went to Shoreditch, East London, where Mimi Wade was showing her collection at The Star Hotel. The Autumn Winter line takes inspiration from the work of novel writer Daphne du Maurier and Dario Argento's 1977 thriller Suspiria. Off the shoulder dresses are made from 0.4mm thin leather with raw edged hemlines like a baby-doll version of Boudicca.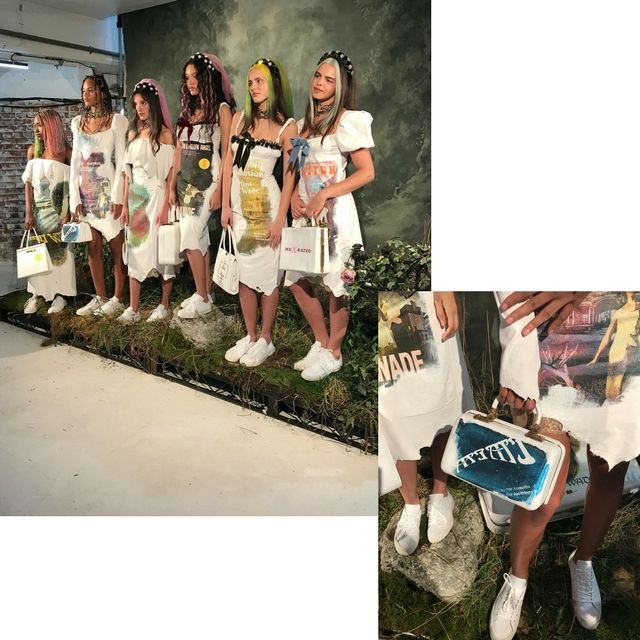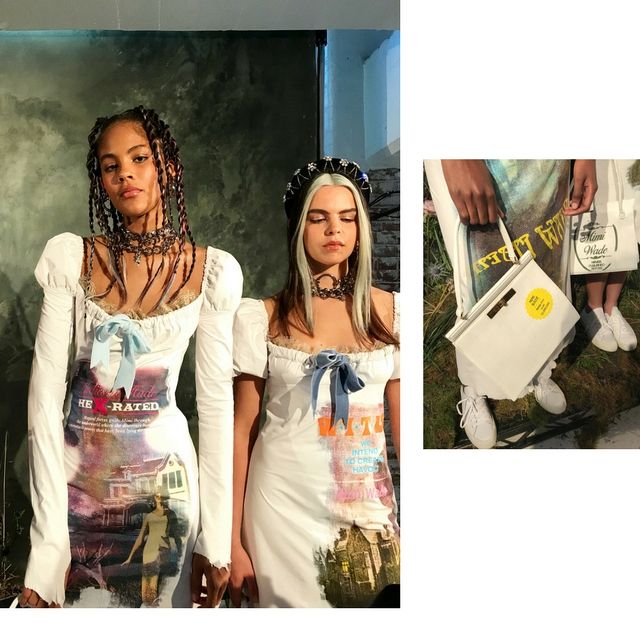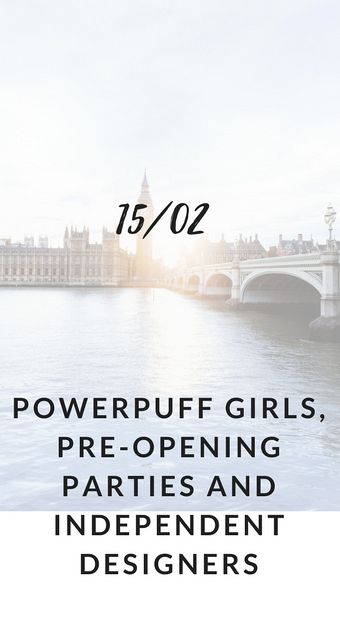 Fashion Week wouldn't be Fashion Week without a party (or two) to begin with. First we went to Katie Eary presentation in Mayfair. The British designer was showing her collection in collaboration with The Powerpuff Girls at the Maddox Gallery. A clothing line including a denim gown embroidered with the cartoon characters and printed silk shirts and tops, modelled by elvish fairies. Playful, bold and suprisingly wearable.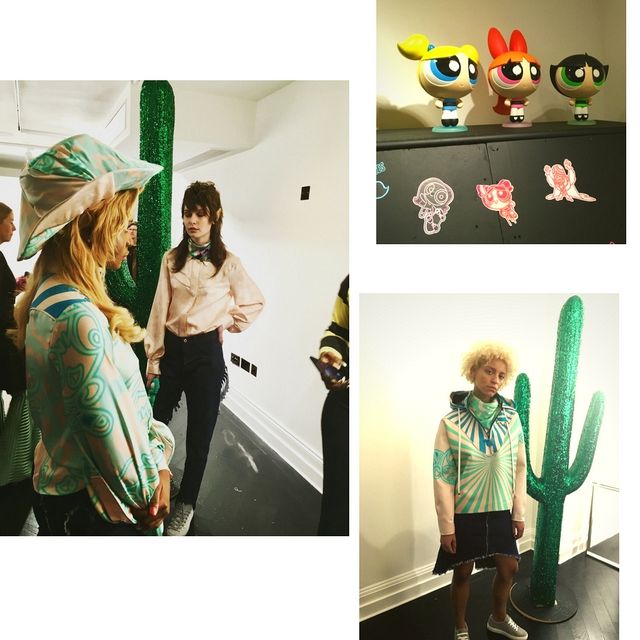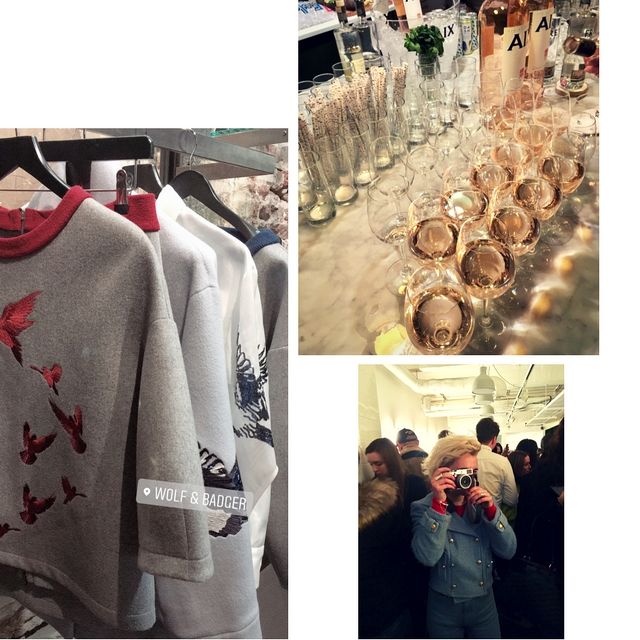 A few streets from there we then joined the Wolf & Badger after-party in partnership with Phoenix magazine for a "celebration of independance" (the name of the event). Wolf & Badger is the go-to place in London to discover emerging fashion brands from Florence Bridge to Carvoe, se:wardrobe to WtR. The crowd was mostly composed of aspiring designers and creatives of all sorts, joining forces in celebration of fashion freedom and personal style.