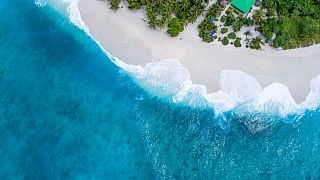 Who has never dreamt of working nearby the beach, answering emails and taking on business calls facing the ocean, toes in the sand? It's time to throw away your the-most-beautiful-beaches-in-the-world monthly calendar (how sad) and to swipe your desktop background for a real paradise-turquoise/lush-jungle view. Pack your briefcase, clean up your desk: we are going on a 'workation'.
Join a tropical working community in Thailand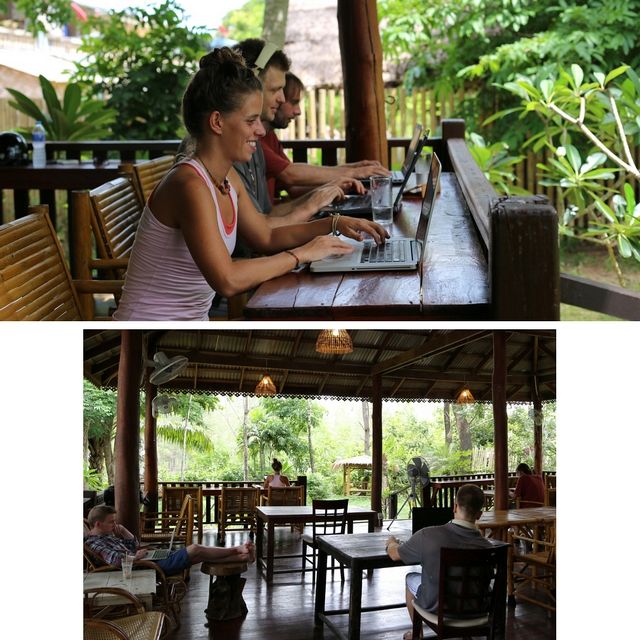 Koh Lanta, Thailand, is one of the most livable islands in the tropics. So there should be enough WIFI there – "uninterrupted" according to them – to answer any duty conf call. KoHub is a coworking space founded in 2014, which has 2,000 members coming from 80 different countries around the world. After a long and productive day, it's time to unwind. Your choice of extracurricular activities includes diving trips, yoga, meditation, beach volley and volunteering work for local community projects such as helping with English lessons or cleaning up beaches. More info at KoHub.org
Get remot(ivated) in Bali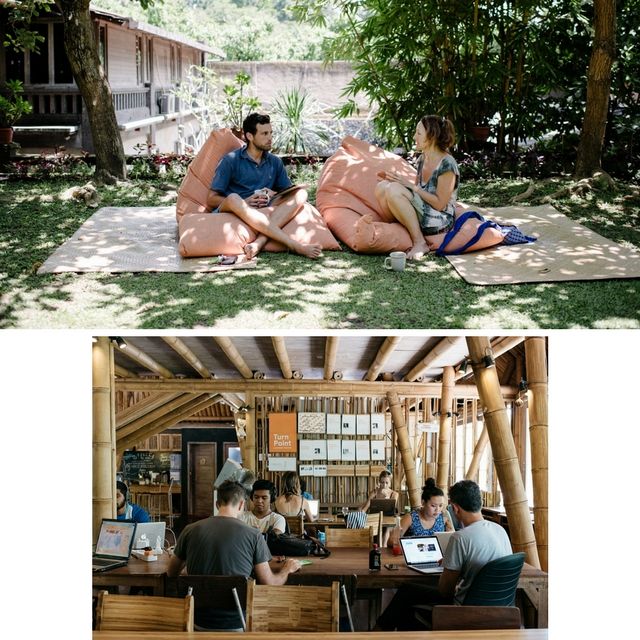 'Coworking', 'coliving', 'colearning' and 'cogiving' are the four main pillars of Hubud, a "radically supportive bamboo haven of big ideas" in Bali, Indonesia. Since 2013, the hub has seduced more than 10,000 people who joined for a day or several months to work and live remotely in this connected jungle, where accommodation comes in the form of a 6-bedroom villa and a SIM card with pre-paid internet is given to you upon arrival. The company hosts special programs such as 'Launch 30', due to open in June 2018, which promises to support your business ideas and secure your first customer. More info at Hubud.org
Work and retreat on the Mediterranean Coast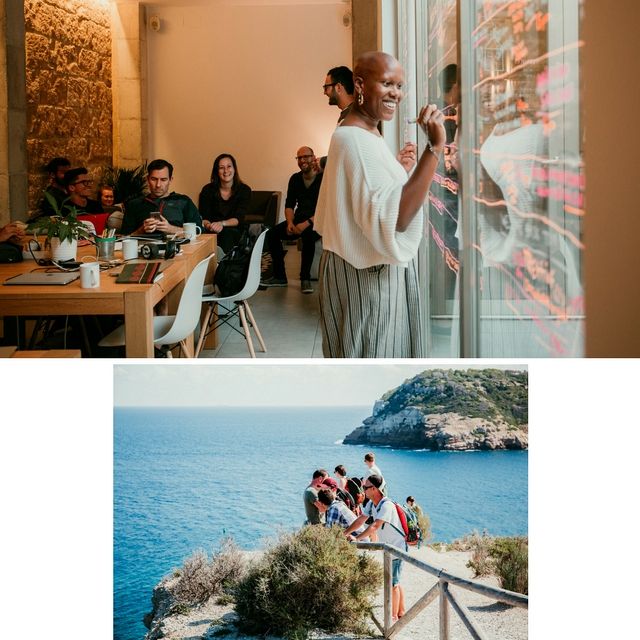 In a 19th century building in Javea, a seaside town in the Alicante province in Spain, this coliving and co-working space is a close-knit community of 20 people. Usually the place welcomes about 14 soul for an average of three weeks, which makes Sun and Co. both a dynamic and confidential hub. Focused on team rather than individual work, the company hosts "family" meetings every Monday in which co-workers share skills and organize after-work activities such as cooking, surfing or hiking. More info on sun-and-co.com
Camps around the world for digital nomads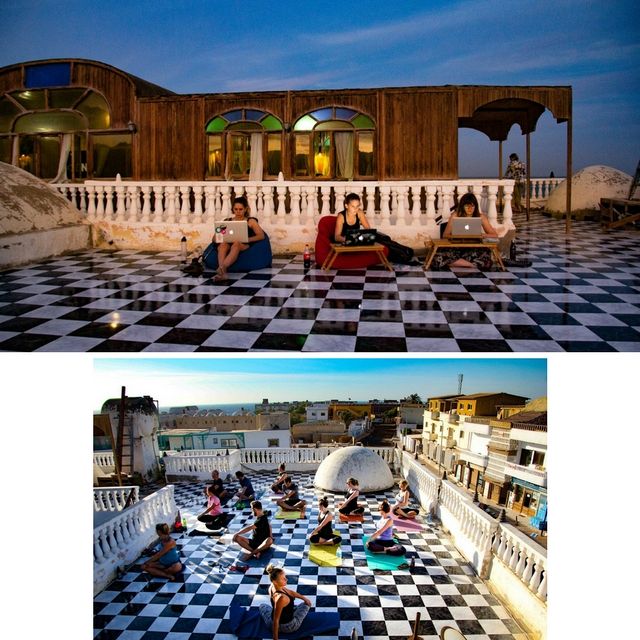 Reserved exclusively for English and German speaking people, DNX Camps are 10-days trips happening all around the world in locations such as Bali, Egypt, Brazil and Greece. The latter is the best-selling destination according to Nelson Zimmer, Event Management & Operations Support of the company. These camps have a strong focus on heathy and sporty lifestyle offering surfing and yoga seesions in their schedules, and are quite selective in order to spark the best interactions between participants. More info on dnxcamp.com.
Slow-travel globally with a tribe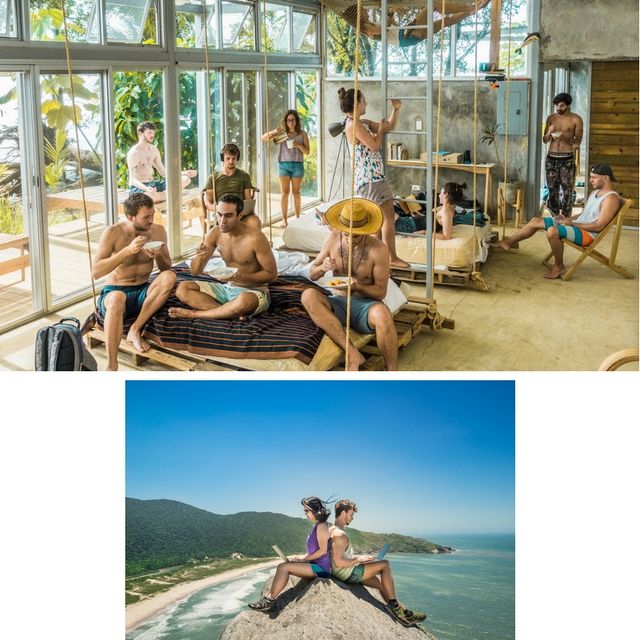 Top : The tribe in action in their house from Bocas del Toro, Panama | photo credit : Tomas Laurinavicius
Below : An office with a view in Florianopolis, Brazil, 2017 | photo credit : WiFi Tribe
Every four to six weeks, the tribe composed of 15 to 25 people moves to a different location in the world. From Peru to Jamaica, Argentina to Morocco, the WiFi Tribe as they call themselves gets moving whilst everyone keeps working on their own individual digital business. Adventure awaits those who join, with group explorations and visits scheduled over the weekends. However, like in any typical job, the community works around 40 hours per week and the group expects every new comer to respect everyone's productive time. More info on wifitribe.co.
A free of charge on demand co-working network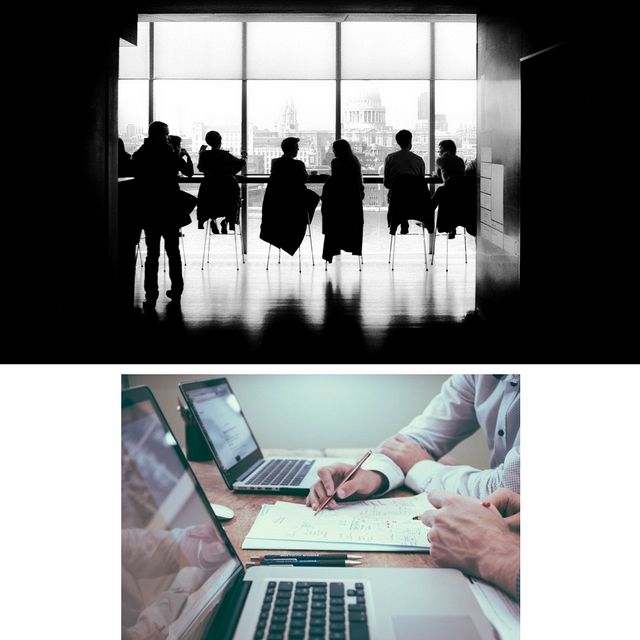 If constant travelling is not your jam, and you are more into urban living, you can try Hoffice. First you need to create a Hoffice Facebook co-working group and get it to be added officially on the company's network map. Then you can start creating events and inviting other people to join your newborn community. A working day in a Hoffice group has a strict schedule and code of conduct. The exact timings for check in, check out, and lunch break must be stated clearly. Each working day must contain precise goals shared with others, and a strategy to fulfill them in a certain period of time. More info on hoffice.nu.
Writer: Lorelei Mihala
Follow Lorelei @loreleimihala