From the Fifty Fathoms to marine adventure photography and real 'Ocean Commitment'.
There are plenty of watchmakers that have paddled in the ocean from time to time. Hell, there's barely a Maison out there without a fleet of diving watches to their name. Yet, there are few with quite the marine relationship that Blancpain has – and even few watches more influential to diving than the Fifty Fathoms.
There are a strict set of rules governing what makes a diving watch. It needs a unidirectional rotating bezel, a rugged case and a luminescent dial, all of which were characteristics laid down by the first Fifty Fathoms created by Blancpain for the French Navy back in 1953.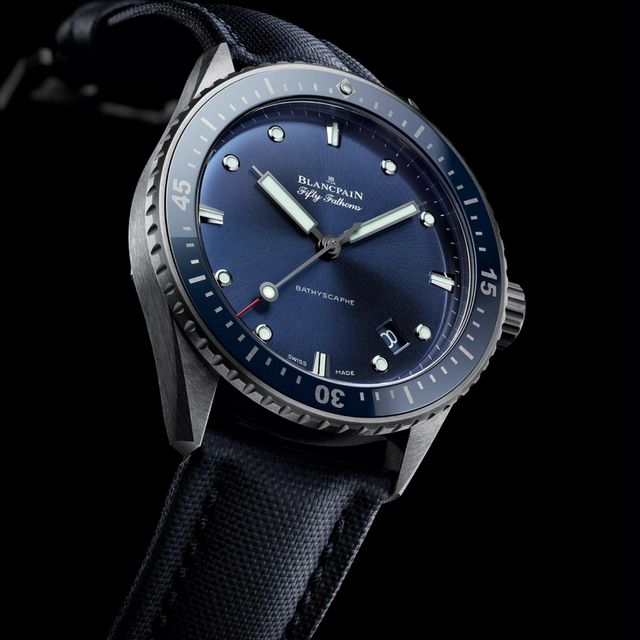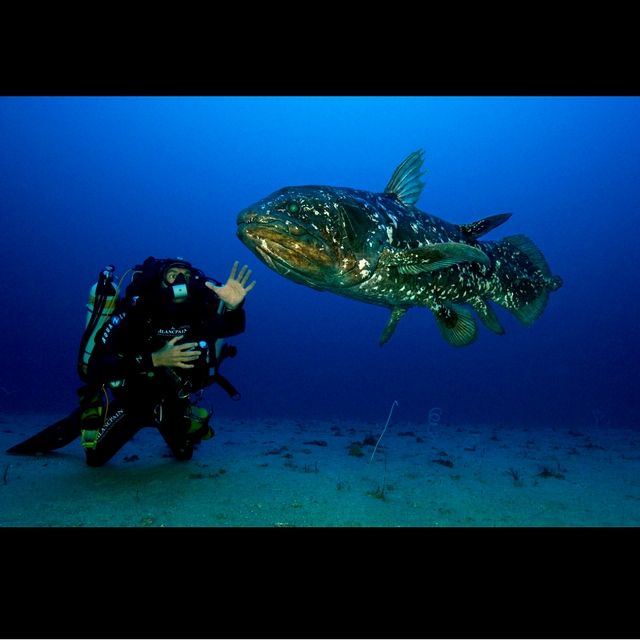 Since then, the watch has been at the core of Blancpain, even as they create more and more classical dress watches and high complications. It's not something the watchmaker has forgotten either; they owe a great deal of their success to the ocean, so they've been giving back too.
In 2011, Blancpain began what they call their 'Ocean Commitment'. As the name suggests, it's a pretty broad project, but mainly involves the sponsorship of key expeditions and partnerships with some of the world's most renowned underwater photographers.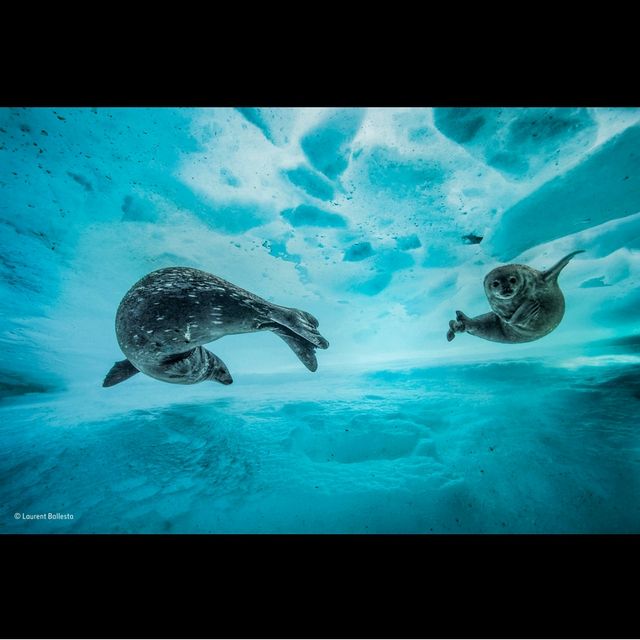 Needless to say, there have been some watch tie-ins – Blancpain need to get something for their money after all, they are a business – but the results of the Ocean Commitment have been ground-breaking. Take as an example their latest aquatic star, Laurent Ballesta.
At a dinner under The Natural History Museum's mascot, Hope the Whale, Blancpain introduced us to Laurent and his work. It goes without saying that he is an astounding photographer. His images of icebergs, icy anemones and seals are like nothing you'll have seen before. But it's the work he did on the Gombessa project that's really special.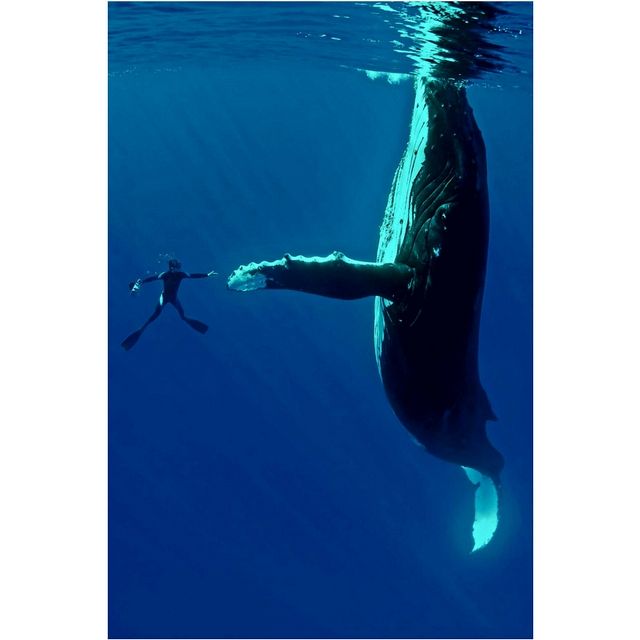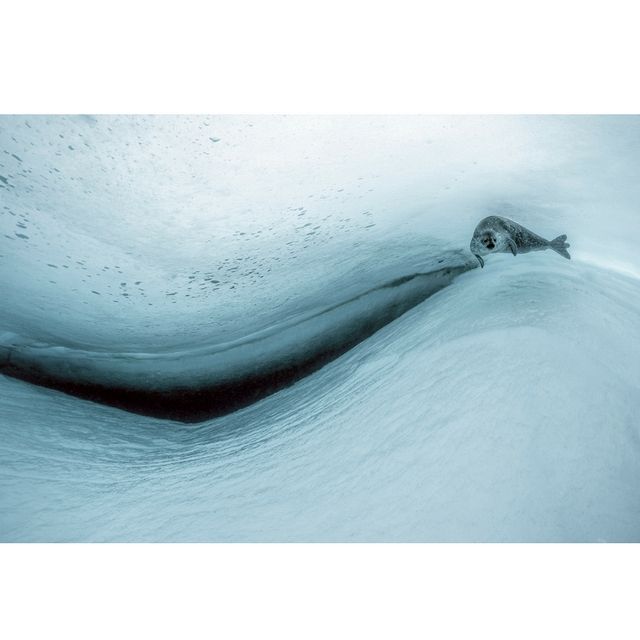 The Gombessa is essentially the missing link between fish and life on land. It's a prehistoric fish whose fins are the closest thinks to land-lubber limbs in the oceans. Until recently it was also thought extinct. Yet when a fisherman off the coast of South Africa found one in his net, the illusion was shattered.
Laurent led a team of divers on a 40-day deep water diving expedition to search for the legendary fish – more technically referred to as the cœlacanth. He found it, two metres long and peacefully meandering around at a depth of well over 100 metres, making one of the most important underwater discoveries of the decade. It likely made the full day of decompression that little bit more bearable.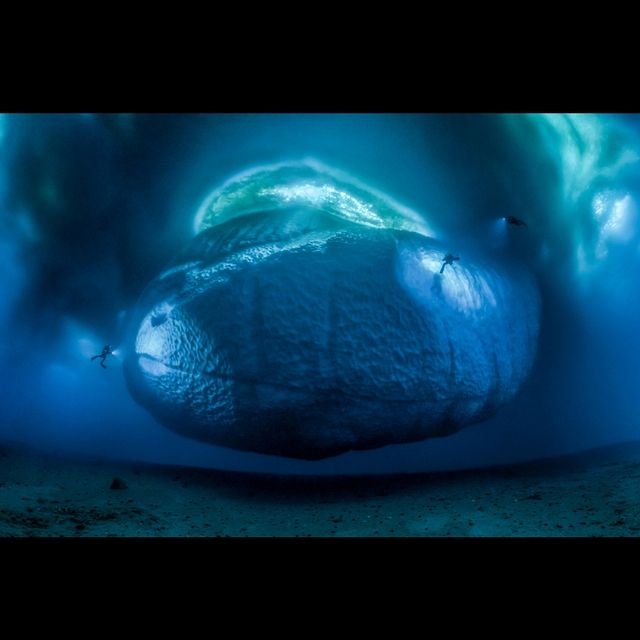 This kind of story isn't a one-off, but in the world of watchmaking there's nothing quite like it. Despite every watch house out there dabbling in diving, none have stuck their necks out quite like Blancpain. It's a good thing that the brand is able to reap the rewards; it shows that there's worth in their Ocean Commitment.
The cynical among us will still see it as a ploy to keep the Fifty Fathoms relevant and that's partially true; yet that particular watch will remain a horological legend and, if Blancpain keep up their underwater work, will be the least of what they have to talk about in the future.
Writer: Sam Kessler
Photography: Laurent Ballesta for Blancpain