Fourteen bags we like this week: a selection of vegan leather stachel, totes, purses and backpacks.
There is a world outside leather bags and purses, and this is the one we decide to explore today. Style is not an issue as we soon realized with every models – satchel, totes, purses, bag packs, clutches and more – coming in a variety of colors and textures to recreate the aspect of leather without the harmful impact on animals.
Alexandra K uses Piñatex a by-product of the pineapple industry developed by Ananas Anam, which is a natural non-woven textile made from the fruit leaves fibers. Whilst Daughter of Jon, a London-based Icelandic independent brand creates accessories out of – otherwise discarded – fish-leather.
Eve natural cork material comes from Portugal and the brand creates the various shades of its bags using organic vegetable dye. As for Matt and Nat, it means Mat(t)erial and Nature and has committed itself to use linings only made out of 100% recycled plastic bottles.
Great initiatives leading to beautiful products as you can see in this Autumn selection of bags below.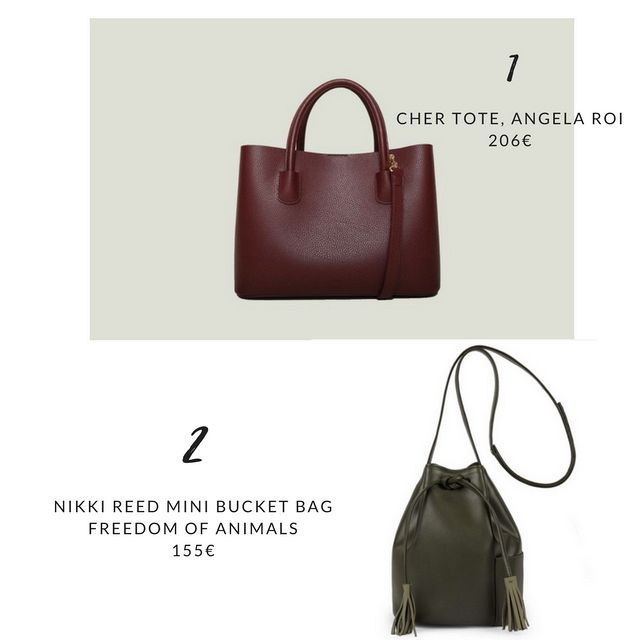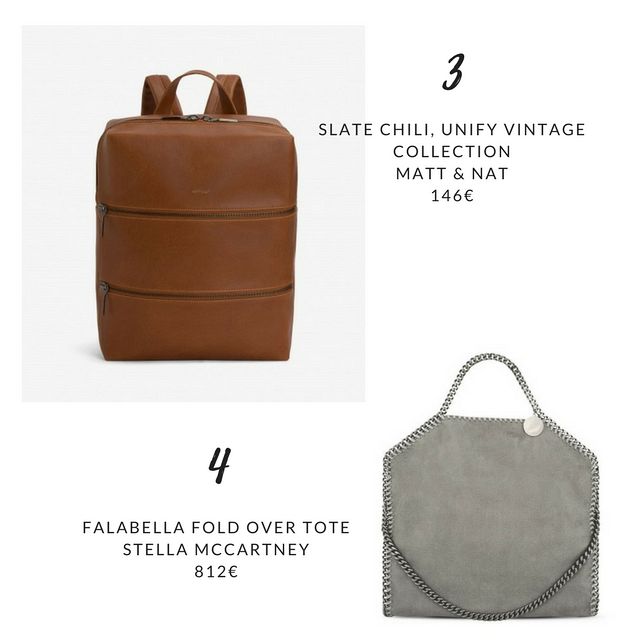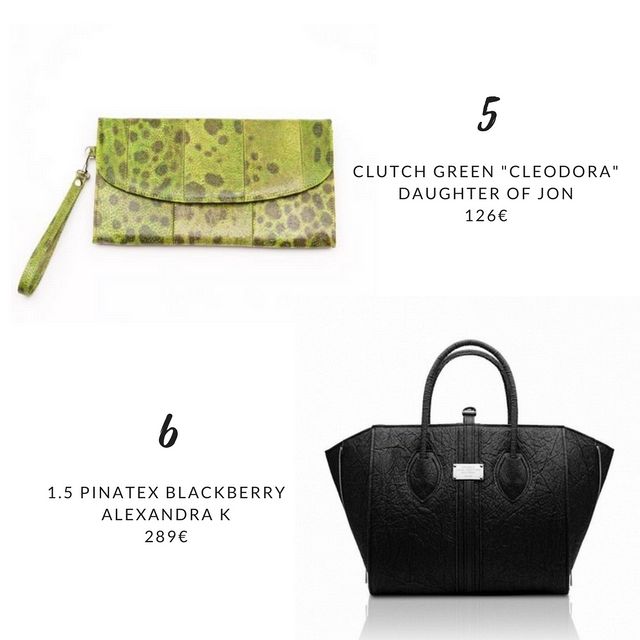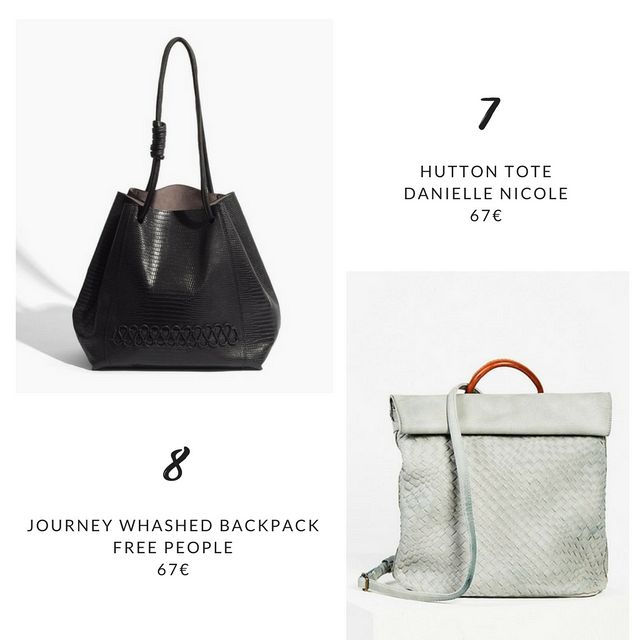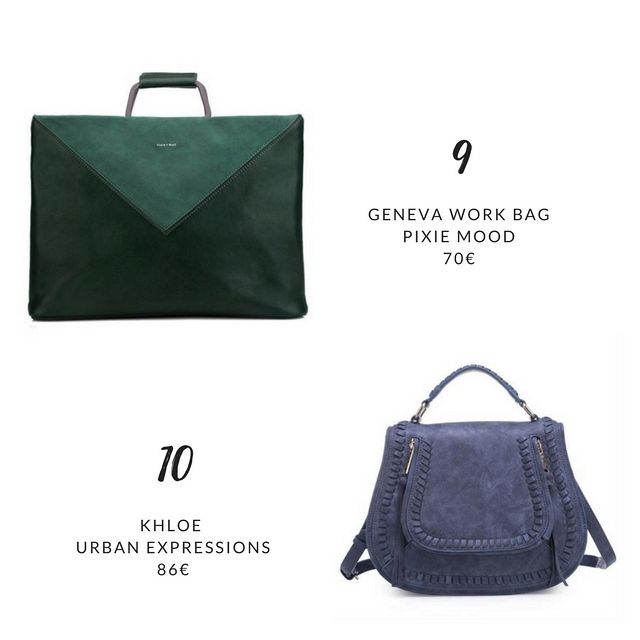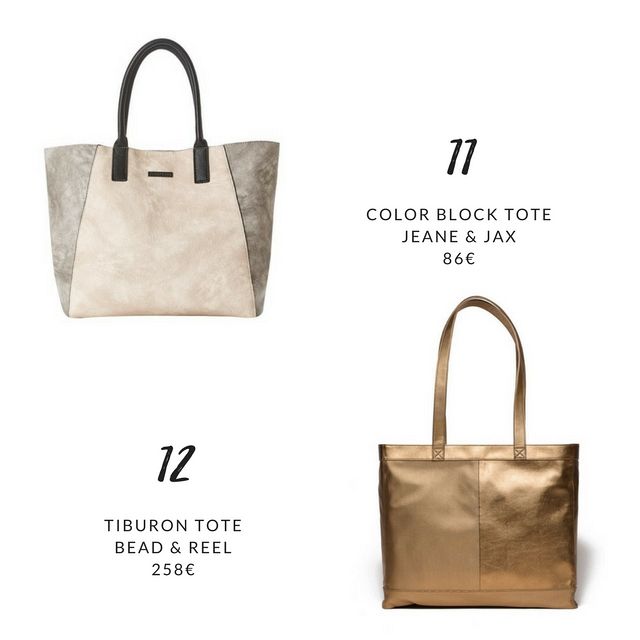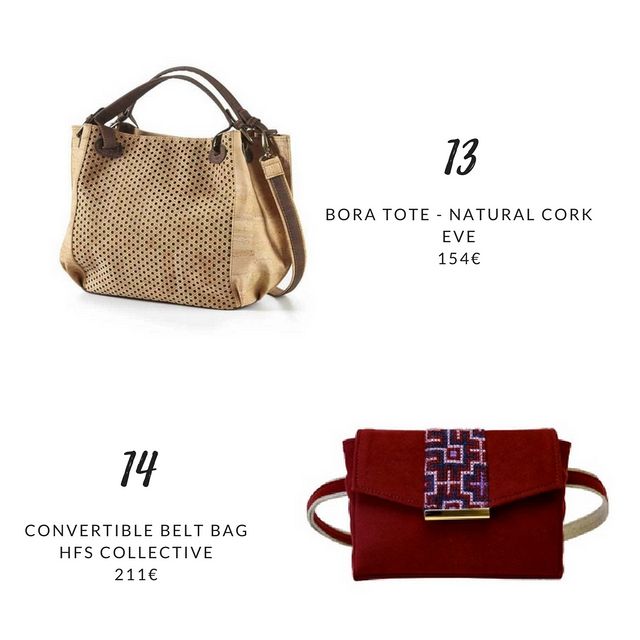 Header Picture: Angela Roi