What's new on the African sustainable fashion scene in London
The 'Big Four' fashion capitals of Paris, Milan, London and New York have dominated the fashion industry for decades, but daring African designers are striving to create a place for African-inspired clothing on the catwalks of the world. Outdated Western ideas of what African designs look like are being left behind for those that reflect the diverse continent's true heritage.
'The quick development of the African fashion scene in London has a lot to do with young people of African and African Caribbean heritage coming of age and taking more of an interest in fashion and wanting to see themselves represented within the fashion industry," says Teleica Kirkland, founder and creative director of the Costume Institute of the African Diaspora. "This in turn gets recognised as something that is on-trend by other designers with more of a foothold in the industry and becomes a popular avenue that generates significant revenue."
London-based streetwear brand JEKKAH goes beyond just incorporating colourful West African fabrics in their clothing. Around 90 percent of the brand's clothing and accessories are sourced, designed and manufactured in The Gambia, with local tailors making these 100 percent cotton products.
"We use the prints and make designs which appeal to Western contemporary fashion but keep a true African identity," says JEKKAH co-founder Petros Solomou. Alongside Kamil Farage, his Gambian business partner, Petros launched JEKKAH in 2013 and began running market stalls on weekends to sell the newly released JEKKAH range. Within a year singer Paloma Faith asked the brand to create tour outfits for her entire 13-person band and soon after JEKKAH opened their first shop in London's Camden Stables Market.
Pairing traditional African prints with street wear styles offers a contemporary twist on other African-inspired clothing with JEKKAH faithfully portraying West Africa's heritage and culture through their designs.
Hazel Aggrey-Orleans, the creative force behind ethically produced brand Eki Orleans, uses her diverse cultural heritage to create vibrant silk garments and accessories. Born in rural Germany, raised in Nigeria and now living in London, Hazel has been part of the African fashion scene in London since founding her company in 2007.
Eki Orleans offers everything from men's pocket squares, to intricate Kaftan blouses and bespoke clothing for clients who want a mixture of prints. All silk products are made in the Eki Orleans studio in London with sustainability being considered at every stage of the construction process.
Congolese-born Tina Lobondi launched her eponymous label in Notting Hill in 2011 with the aim of combining the best of French couture with African design. The brand, best known for their modern women's ready-to-wear collections, uses a variety of materials in their designs, including luxurious Duchess Satin, silk and African Ankara.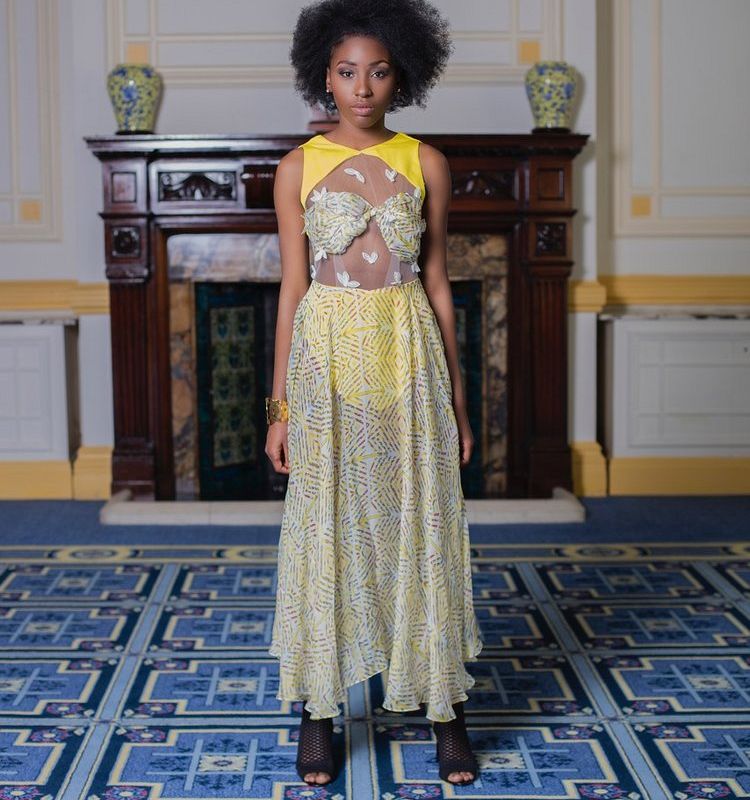 Tina Lobondi also launched the charity ESIMBI alongside her label, to help underprivileged children in the UK and Congo. Actress Thandie Newton supports the charity and has worn many items from previous collections. The line is currently available from the brand's online store and high-end boutiques like Wolf & Badger and OWL Paris.
With the growing importance of initiatives like Africa Fashion Week London, which hosts dozens of designers from Africa and the diaspora, the concept of African fashion has expanded so much in just a few years – and is not showing any sign of slowing down.
Writer: Finbarr Toesland
Follow @FinbarrToesland