A high-end co-working environment with a focus on wellness and design.
While initially co-working spaces were a way for freelancers and startups to rent offices collectively, it has now become an effective workplace strategy, even for large corporations. The number of these next-generation offices around the world has exploded over the last decade. Research suggests an increase of the number of co-working spaces worldwide by nearly 700 percent since 2011. And that number is expected to rise.
Kwerk is a high-end co-working space with a focus on wellness and design in Paris' financial district La Défense, whose core clientele are corporations. A mashup of 'quirk' and 'co-work', Kwerk was founded in 2015 by architect and designer Albert Angel, a multilingual globe-trotter who has lived between New York and South Africa, and Franco-British entrepreneur Lawrence Knights. It rapidly expanded its community to four offices in the French capital.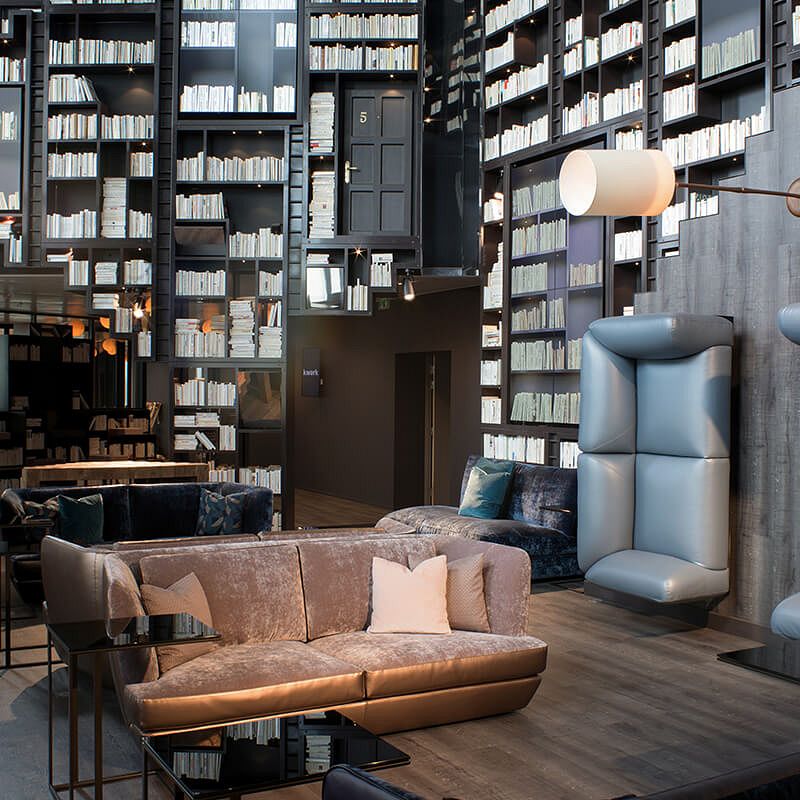 Kwerk
Membership kicks off with an overall health examination inspired by the Ayurvedic method. A coach determines the fire, air and water elements in the member's personality, develops a personalized wellness plan around it, and guides members through it during their working life. Members have unlimited access to the in-house gym, free yoga classes, ergonomic chairs, and daily siesta-sessions in a star-spangled cave.
Although this office may seem a bit too comfortable to actually get any work done, it is still very much about work, Knights said. The last thing they want, is to create confusion between personal and working life. "We don't promote at all to consider this a home in an office. We want to provide the most amazing working environment possible."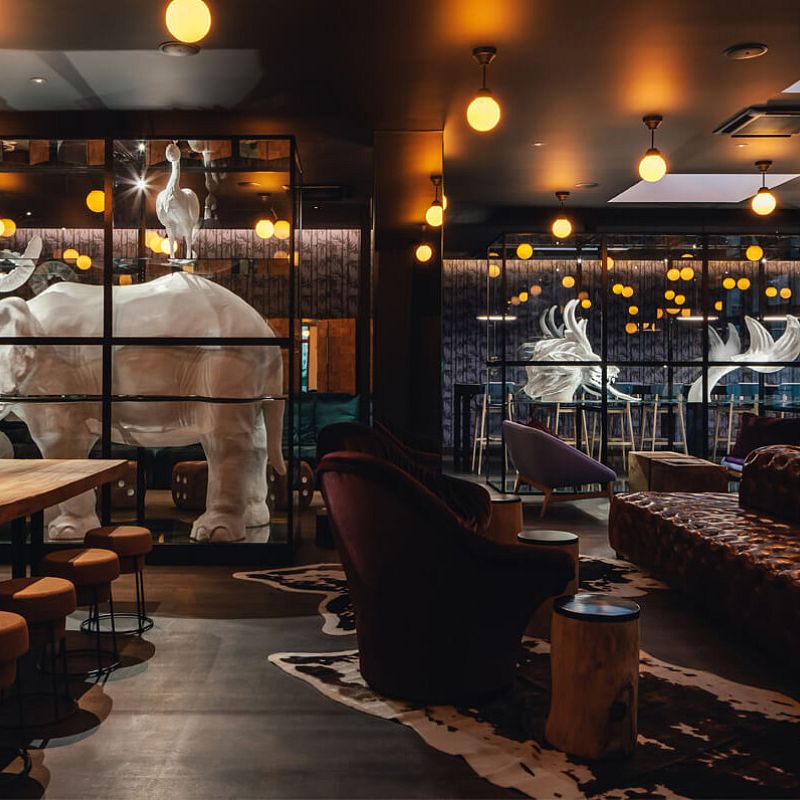 Kwerk
The idea behind Kwerk is that when you feel good in your body and mind, you will be more successful in your professional life. Results from an in-house survey from January this year suggest 86 per cent of Kwerk members feel less stressed since they integrated the space, and 73 per cent feels more efficient at work. "We care about the end-user much more than traditional working spaces," Knights said.
Co-working spaces' expertise is members' well-being at work
Co-working spaces are in the business of beating so-called 'grey absenteeism', which is when employees are tired, have a headache or are just not feeling so great. Outsourcing their employees well-being makes perfect business sense. It allows companies to focus on their business, while the co-working spaces takes care of its employees overall well-being, and thereby increasing their productivity.
To improve members' working lives these spaces provide a hybrid office that allows for a new way of working – with spaces adapted to focus, to meet someone, to be inspired and sometimes just to have a moment to chill. The most successful spaces are the ones that acquired a comprehensive understanding of how work is really done today. They are able to build a place that gets rid of any friction.
However, just providing the space is not going to do it, said Ed Korporaal, founder of workplace well-being agency Keeping the Balance. "It is like those fruit-baskets you'll find in offices, there is no strategy behind it". Educating people on how to use ergonomic chairs and helping them stick to a well-being plan is crucial. "If you want people to commit you need to make sure the experience is very fluid", Knights said, "maybe one day we will even offer people workout clothes".
Collaboration, the core value of co-working spaces for business
While working in an all-accommodating space may be an amazing personal experience, the real intangible value of co-working spaces is collaboration between its members. The core asset of co-working spaces is its community. To encourage collaboration, most offices offer shared experiences like bootcamps, events and gym classes to encourage such encounters.
Collaboration is what may end up improving an organisation's overall performance. And that is what makes more traditional organisations wanting a piece of the pie. At WeWork, the industry-leader of co-working spaces, 22 per cent of clients are companies with over 500 employees. Last year, Microsoft gave more than 300 sales employees access to WeWork and IBM just signed a huge deal to rent out an entire WeWork space in New York.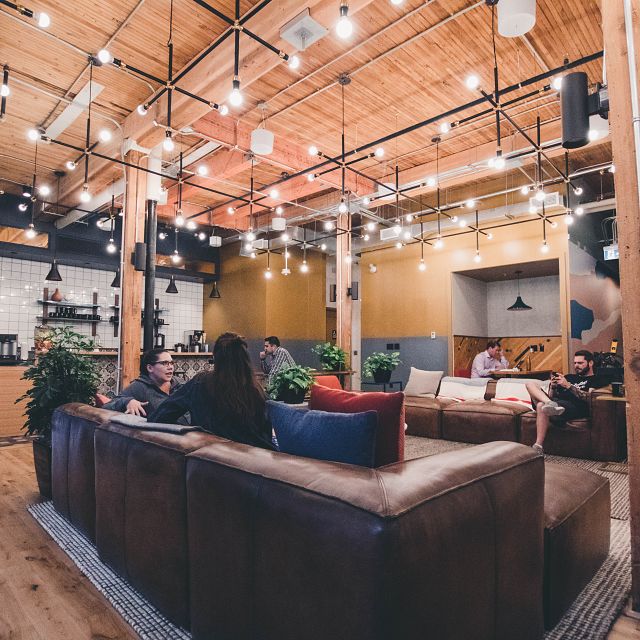 We Work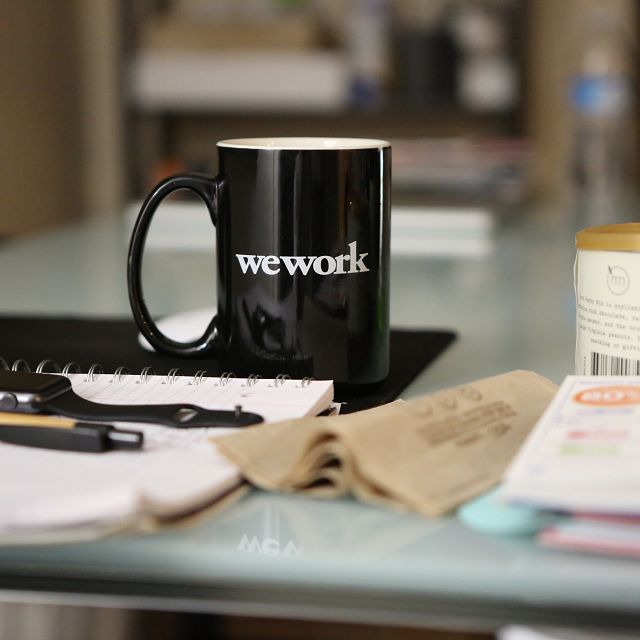 We Work
The same goes for Kwerk's core clientele. The majority of members come from smaller companies and big groups. "Co-working is here to stay, it will become a segment of broader office market," Knights said. Studies show that many spaces come at a price that is not necessarily much higher than expensive offices companies may rent otherwise – especially in markets where employees travel extensively. The contract flexibility is also a huge advantage for businesses seeking to quickly enter new markets.
As for Kwerk, the biggest challenge now is to maintain its high-quality core experience while growing rapidly. The Parisian market, as opposed to London or New York is not saturated yet. Starting with a team of three barely two years ago, their team expanded to almost 30 today. Next up is developing an in-house food service. Many clients have asked to buy Kwerk's designer furniture, and the team is considering proposing Kwerk retreats and clothes. But for now, the focus on is on making the core experience amazing, according to Knight.