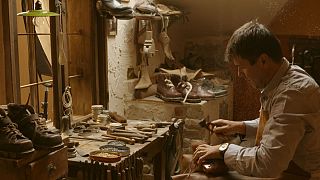 The world's best handmade footwear has nothing to do with big brands and world-wide famous designers. Just a few people know that this brand is made in a small town, 200 km from the Hungarian capital city, by a third generation shoemaker, Attila Kovacs.
He has won top prizes at the international shoemakers' competition in both men and women's categories. Sir Roger Moore is among his clients – he makes shoes for clients around the world, from New-Zealand to South-Africa or the United States.
Attila Kovacs doesn't believe in advertising: "word-of-mouth does the work".