Gender blending is going mainstream, as young fashion designers overthrow ideas of what the different sexes should wear.
A man in a skirt is an unusual sight, unless of course he's of Scottish heritage, Kanye West circa 2012, or an actor trying to win back his children à la Mrs Doubtfire. Likewise, a woman dressed in a sharply tailored masculine suit at a formal do might raise eyebrows.
Thanks to the designers who dictate the styles we wear, this is changing. The business of fashion is in a state of sartorial flux and the inability to tell a wardrobe apart from that belonging to someone of the opposite sex is fast approaching.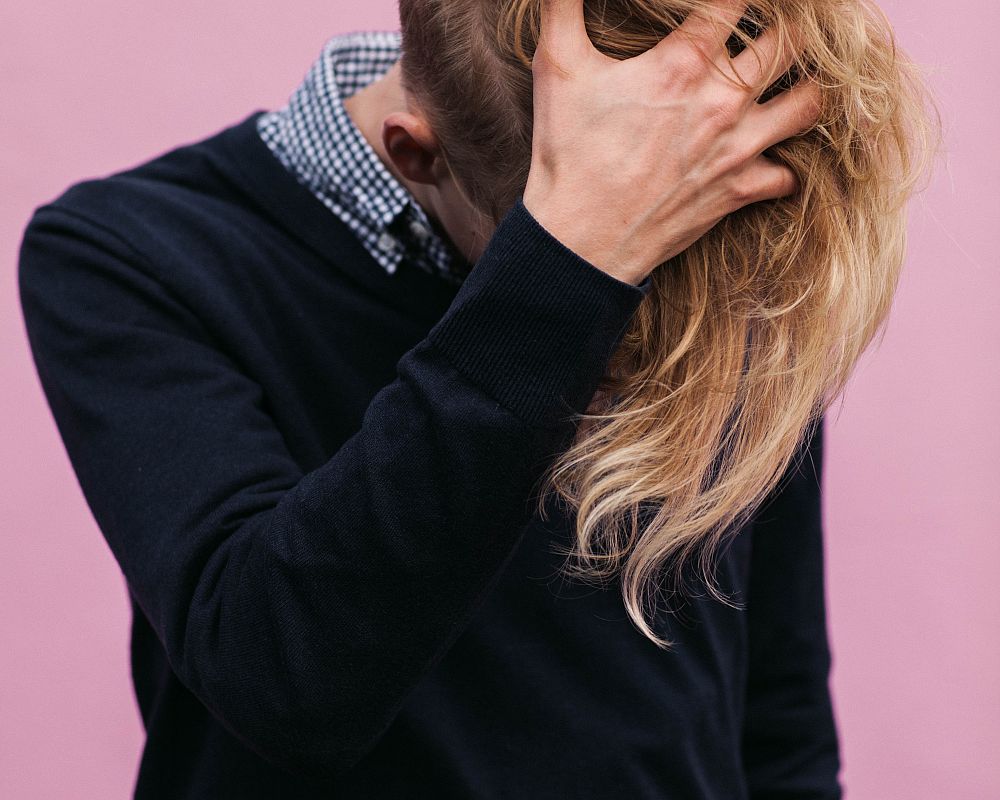 There were more outfits ignoring conventions of gender in the SS18 collections this year than ever. Gucci intertwined its womenswear and menswear lines, with male models seen in silky lace slips beneath leather jackets and women wearing baggy pant suits and 80s golfing garments.
As expected, the retailers are in hot pursuit, capitalising on the contemporary mood. In September, British department store John Lewis announced that they would no longer use "boys" and "girls" labels on children's clothing.
Gender fluidity in fashion is nothing new. Oriole Cullen, Fashion in Motion at the V&A, describes the prevalence of the trend throughout history. She points out that despite experimentation in dressing styles from the androgyny of the 20s to glam rock in the 70s, fashion always seems to revert back to traditional conventions.
This time around though, a number of factors could lead to the trend tipping into mainstream adoption. According to Cullen, at the top of the list are the facts that menswear is finally being positioned on a par with womenswear, the growth of sportswear (traditionally gender neutral) in the world of high fashion, and a global online audience conversing on societal and cultural issues.
"[Transgender] models such as Lea T and Andreja Pejic have challenged stereotypical notions of gender and beauty. It seems inevitable that designers no longer feel bound by traditional constraints of what constitutes dress for a woman and for a man," she adds.
In reality, gender non-conformists and people who are trans or transitioning still face challenges in high street stores.
Young British designer Meera Amin has experienced prejudice as a result of her gender non-conformity. "I was once asked to leave the women's changing room because I don't look female," she says. Not being able to get the clothes she wants in sizes that fit is further cause for frustration.
Amin used a background in business analysis to conduct some research and discovered she was not alone. Deciding to do something about these issues, she founded Bull & Dagger, London's first genderqueer fashion label catering to gender non-conformists and those who are trans or transitioning.
"Most gender non-conforming women – myself included – feel uncomfortable wearing a skirt or a dress. An individual should have the right to express themselves through what they wear," says Amin.
While society is still a way off from full disregard of binary gender fashion norms, Amin is creating the garments that might just encourage change.
Writer: Kate Johnson