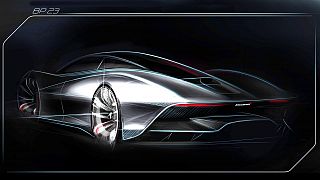 We really need to just jump straight into this; McLaren is building a hybrid hypercar with world-beating performance, a luxury interior and a three-seat layout where the driver sits in the middle. It will cost around £2m, just 106 will be built, and they are all already 'pre-sold'.
Remember the last time time McLaren made a three-seater? Of course you do, because the F1 of 1992-1996 is regarded by many as the greatest supercar of all time, and is regularly said in the same breath as the Ferrari 250 GTO, arguably the most valuable car ever made.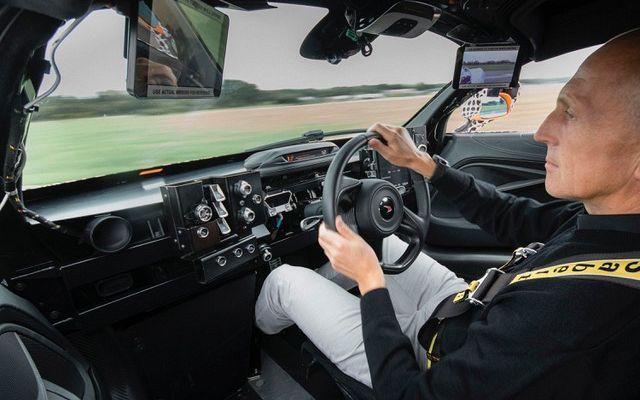 Credit: McLaren Automotive
The F1's value has shot up in recent years, from its original sticker price of £540,000 (around $1m at the time) to the $15.6m one earned at auction in August this year.
Part of what has caused the F1's value to surge as explosively as its performance is its scarcity. Just 106 were made for both road and race;, its performance, 240mph remains impressive 25 years on, and of course that three-seat layout. All of these details, and the F1's ability to play the roles of both street racer and grand tourer, will be central to McLaren's latest creation.
Known for now as the BP23 – Bespoke Project two, with three seats -, the car was first teased by McLaren in November 2016. A design sketch was made public showing a three-seat layout, an engine in the middle, and a cockpit-hugging body.
McLaren also said it would build 106, the same as the F1, the car will be a 'Hyper GT' with a focus on blending performance with comfort, and that, as is the way these days, they are all sold out to valued customers who know more about the car than McLaren has let on to the press.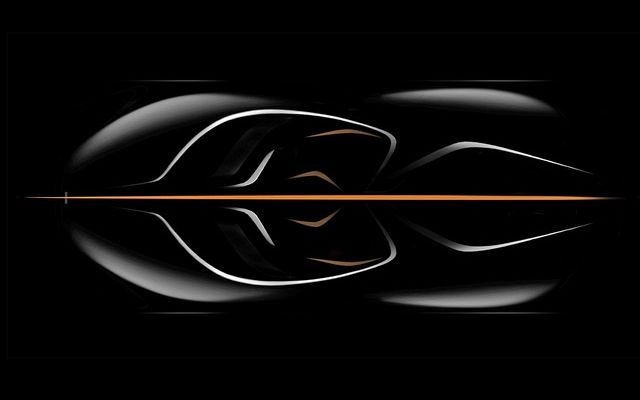 Credit: McLaren Automotive
Despite boasting a bloodline linking it directly to the Le Mans-winning F1, the BP23 will not be about out-and-out performance. It will not take on the Bugatti Chiron in a race to 300mph, nor do we expect it to post a record-breaking Nurburgring lap time, or any lap times at all, for that matter.
No, McLaren wants the BP23 to "carry three people a long way with luggage and in luxury", McLaren Ultimate Series line director Andy Palmer told Top Gear.
This ethos will have made it something of a unique proposition for the seriously well-heeled individuals who have already signed on the dotted line. Having only just made space in their garage for the last 'Holy Trinity' of the LaFerrari, Porsche 918 and McLaren P1, they'll now be preparing for the McLaren BP23, Aston Martin Valkyrie and Mercedes-AMG Project One.
Each offers something different. The Project One, as we saw only a few weeks ago at the Frankfurt motor show, is powered by an engine closely related to that used every other weekend by Lewis Hamilton in his Formula One car. Meanwhile, the Valkyrie is proposed to be offered in a track version with the performance to match that of an F1 car or Le Mans prototype. Even the road-going version, shown off by Aston Martin earlier this year, will still be something of an animal.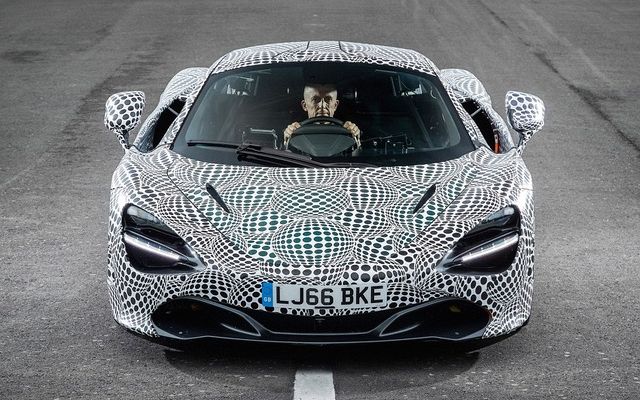 Credit: McLaren Automotive
That leaves the McLaren BP23 as the 'sensible' option. The £2m, 1,000 horsepower hypercar you could actually consider taking to the south of France, complete with luggage and one or two friends.
But unlike Mercedes and Aston Martin, who prefer to deal with their customers in private, away from the prying eyes of the media and general public, McLaren has been surprisingly open about its BP23 project. Only last month, it revealed how a modified 720S is being used as a prototype for the car's central driving position.
The butchered car was shown with its central seat, the same as that used by the McLaren F1, no less, and a pair of cameras and screens acting as futuristic wing mirrors. McLaren says, while it is using an F1 seat for now, BP23 customers will get to have their own seat custom-made to ensure the perfect fit.
Hopefully McLaren remains as open about the BP23 as it has been to date. That way, we can look forward to seeing much more about the development of 'the son of F1' between now and 2019 when the first examples hit the road.
Writer: Alistair Charlton
Follow Alistair @AlistairJ90