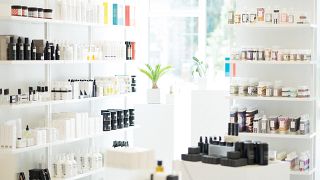 Colorist Elisabeth Lovell and hairdresser Tommy Lovell are the power couple behind Brooklyn-based Whiteroom. A salon and apothecary shop offering clean, sometimes vegan, always cruelty-free, hair and skin care. Their motto: "less is plenty". In other words, less chemicals and more results. They have carefully selected each product sold in their shop which only comes from brands they trust. Living it got inside the couple's beach bags and scanned their bathroom shelves.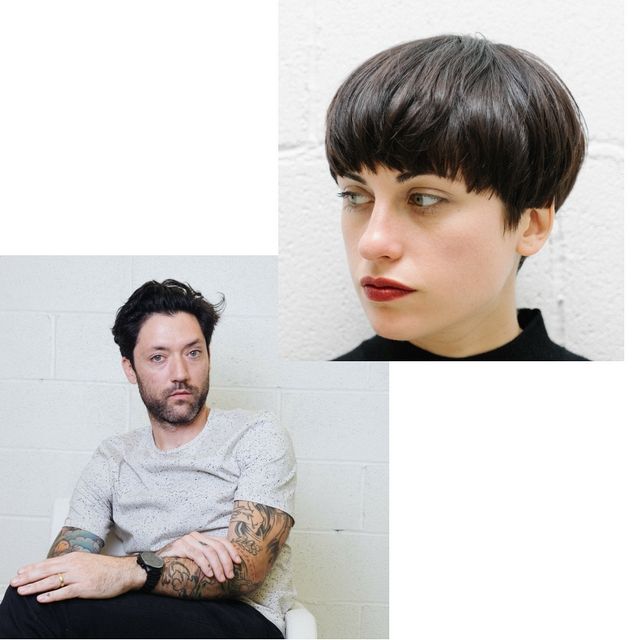 Which are the three products we can find in your beach bag this summer?
Tommy Lovell: "Eir Surf Mud for my face, Surf Oil for my body and Christophe Robin Moisturizing Hair Cream for my hair. I'm all SPF'd up!"
Elisabeth Lovell: "Eir Sunset Oil, Sachajuan Hair in the Sun and Drunk Elephant sunscreen".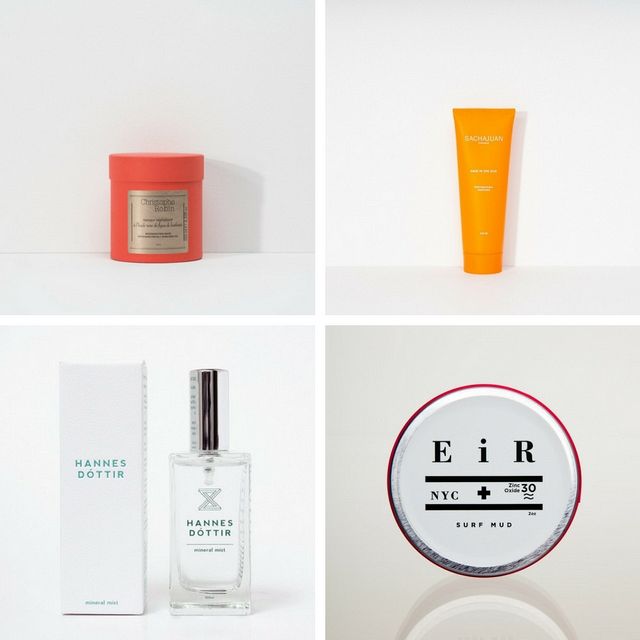 Where are you heading this summer?
EL: "We spend most weekends in the summer on Cape Cod where I grew up. There is a beach there that is one of our favourites on earth".
TL: "Can I hope for Portugal?"
Which hair treatment do you recommend to prep for the summer and to recover from it?
TL: "Sun can do a lot of damage to your hair, especially if it's coloured. Anything with an SPF for while you're in the sun and something moisturizing for after. Sachajuan makes two products specifically for that. Obviously, they're called Hair in the Sun and Hair After the Sun. Simple."
EL: "Christophe Robin Regenerating Mask for an after sun mask and Leonore Greyl Huile de Beauté is one of my favourites to apply to the hair while in the sun, and swimming, to protect from water and UV."
What is the best summer beauty advice that was ever given to you?
EL: "Start wearing sunscreen on your face always. The younger you are when you start, the better, and re-apply often. Keep skin and hair hydrated while in the sun and salt water and put oil in your hair before swimming to protect from colour fading and absorption of chlorine and minerals. Wash your hair after swimming".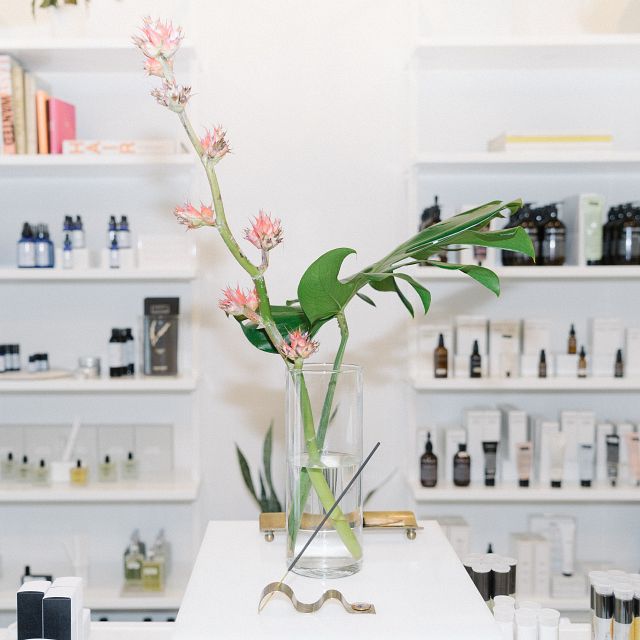 What are your tips to stay fresh during flight travel and to combat jet lag?
EL: "I try to stay hydrated, and bring a face and hair mist to reset after a flight. I love Hannes Dottir Mineral Mist for my face and Sachajuan Leave-in Conditioner for my hair. Everything gets so dry during a flight, so I like to re hydrate. Jet lag for me is brutal and I have not figured out how to get ahead of it. I often make the mistake of staying out too late the night before a trip and not getting enough rest to begin with, so it usually takes a full day of rest after I arrive."
TL: "That's so funny! I like to get less sleep the night before a flight to make sleeping on the flight easier. But, definitely, stay hydrated!"