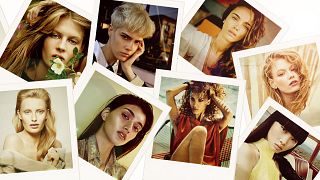 Ezzie Gladwell is a women's booker at Models 1. She granted Living it an exclusive behind the scene access to one of the leading modelling agencies in London, and shares with us some her daily duties. The perfect opportunity to give you an insider's view into what the fashion industry is really like.
What is your daily routine at work?
If I'm feeling not too sleepy, I like to start my day with a spin class, I love Another Space and 1 Rebel. It motivates me for the day and I get a chance to have some 'me' time before work.
 
What is challenging about your job?
Being a model booker is great because each day is so different, but that also has its down falls. You can come in with a list of what you know needs to be done and then all of a sudden, a girl's sick and cancelled her job and the whole day is finding a replacement, sorting out travel, etc. So the logistics part of the job can sometimes end up challenging, you think 'Yes, they've confirmed my girl in Portugal tomorrow' and then all the flights are sold out or it's too early or too late to book. I would love a Models1 private jet company.
How did you become a booker?
I started out as an intern and loved it so much that I'm still here 6 years later.
 
What is the best part about your job?
Meeting lots of different people with really interesting lives. You go from meeting lots of parents on new faces, then teenage girls who are so excited about the whole experience, to super models, to photographers and stylists.
Who is the best model on Instagram and why?
Neelam Gill has built up a following from nothing and sends out an admirable message to all her followers… and her life is pretty fab.
What is one fun anecdote about your job?
We get to go to amazing places; the more obvious ones, Milan, Paris and New York… To scouting up and down the country as well as lots of festivals in the summer.
 
What is one thing about your job that people don't know?
I'm a travel agent, nanny, psychiatrist, personal trainer, nutritionist, friend, parent – all in one day.
Who are your top three favourite models of all time and why?
Number one is Anna Ewers. She's so beautiful but girl next door at the same time. Then, Natalia Vodianova because she is effortlessly cool and has an amazing story behind how she got to where she is. Finally, Yasmin Le Bon because she is such a legend and still looks amazing.
What advice would you give to people who want to become models?
Make sure you do your research into the agencies you visit as, unfortunately, there are some fraudulent ones out there. A real sign is if anyone asks for money for a portfolio – stay well away from these ones!
 
Stay tuned for more interviews with models and bookers on Living it. Head to the Models 1 website to see what they are up to, and stick with us on Instagram,Twitter and Facebook to stay in the know.