The world's first cocktail bar dedicated to the art of combining cocktails and perfumes.
Hotel bars residing in leading luxury hotels are well-known for possessing magnificent decor and an enviable clientele, but less so for pushing the boundaries of favour and experimenting with untested ideas. Arnd Heissen, creator of Fragrances, the world's first cocktail bar dedicated to the art of combining cocktails with the world of perfume, has developed a truly unique concept in an industry full of clichés.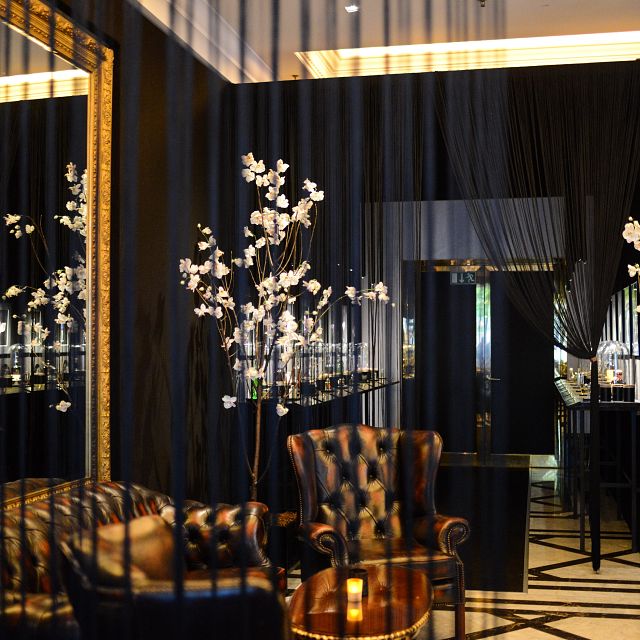 Credit Photographer Natalia Kepes
Open since 2014 at The Ritz-Carlton Berlin, Fragrances has firmly established itself in the German capital by taking patrons back to relying wholly on their senses. "I strongly believe that a scent tells you more than words," explains Arnd. "Smelling a familiar scent ultimately can take you back in your very own world of memories – a fact that always fascinated me. Combining this fascination with my passion of mixology, I decided to create drinks based on perfumes and aromas."
Arnd aims to authentically reproduce the atmosphere of the perfume in the cocktails served at Fragrances through identifying the individual elements of the perfume and converting them into edible ingredients. There are no shortcuts in this process, with time, practice and, most importantly, dedication required to master this subtle translation.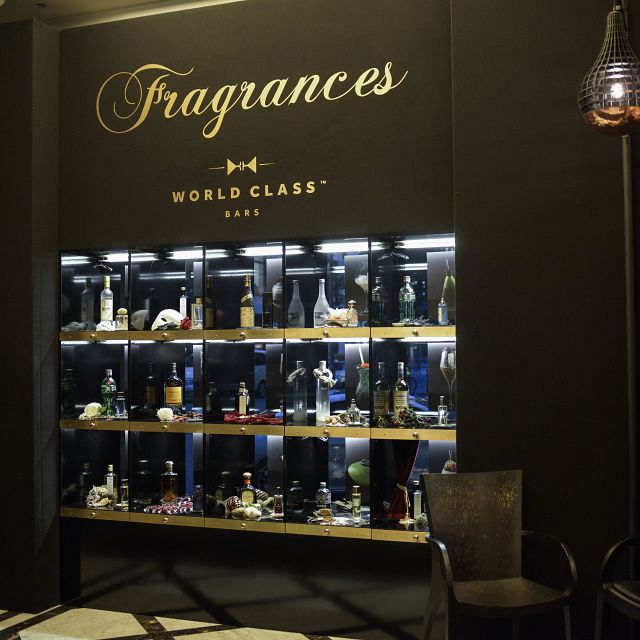 Credit: Photographer Natalia Kepesz
Perfumes and cocktail ingredients greet guests as they enter the bar, into the so-called 'Hall of Fame', which functions as an interactive menu where all the drinks can be discovered through smell. As can be expected, budget perfumes are nowhere to be found, with haute fragrances from fashion houses including Salvatore Ferragamo, Giorgio Armani and Yves Saint Laurent occupying the menu.
Each cocktail comes in its own signature glassware, based on the concoction inside. Dia de los Muertos, based on Bulgari's Amara perfume, is delivered in an unusual red tiki head, placed within a bamboo lantern. This cocktail is one of the best sellers at the bar and holds a special meaning for Arnd, as he had the idea to create it while on an inspiration tour in the Mexican cities of Palenque, Tabasco and Mexico City.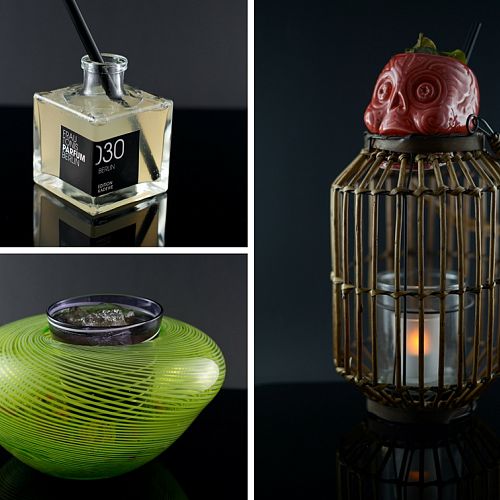 "I was blown away by the sensational images and welcoming hospitality I encountered and decided to dedicate one drink to the Day of the Dead. I tried to incorporate all elements of the day and combine them into one experience – from the taste of bread that is passed around through the flavours of mandarin and orange flower, the tequila that is shared and the patchouli and frankincense in the air to connect the souls with the ones passed away," says Arnd.
As drinks are chosen by scent, rather than ingredients, their popularity changes significantly depending on the emotions and state of mind of visitors. "I believe that at Fragrances, our guests pick what they need in that exact moment," adds Arnd. "This year, I've observed the increased popularity of perfumes and cocktails with patchouli, amber and musk seeds, which mirror the feelings of harmony, honesty and trust."
Fragrances is clearly no mere novelty, with all of the expertly curated cocktails telling a unique story, and in turn making a visit to this eccentric cocktail bar an experience you won't soon forget.
You might also like