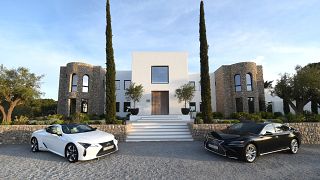 Omotenashi, the art of hospitality in Japan means both, attention to details and anticipating, or even exceeding, your guests' needs. A philosophy the Japanese automotive manufacturer Lexus is on a mission to export worldwide.
Living It joined seventy journalists and influencers from all over the world to Ibiza in Spain for a 2-days "immersive drive experience" with the soon-to-launch LC500. Fasten your seat belt. This is our report from behind the wheel.
The devil is in the details
On the first day, we were invited to sit in the passenger seat next to Michael Bentwood, a precision driver for Powertrain Automotive, who defines his job as "racing beautiful GT cars in the most iconic locations around the world such as Silverstone, Spa in Belgium or…Ibiza." Clearly better than any regular 9 to 5!
. "If Robocop was going to have a car it would be this one. It's very edgy and memorable." Michael Bentwood
According to Bentwood, smart features and details are what sets the LC500 apart, thanks to the work of the Takumi masters. The strip of chrome running along the edges represents the traditional Japanese Samurai sword and the rear lights are layered tunnel-shaped LEDs.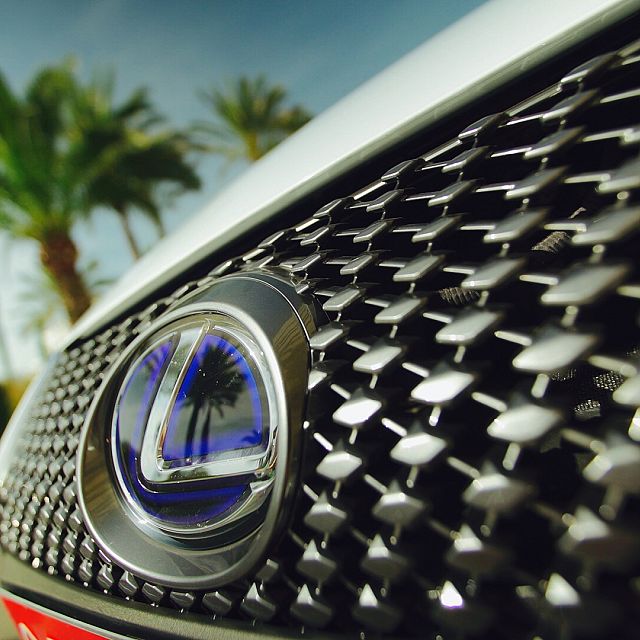 Credit: Albion Prod. for Living it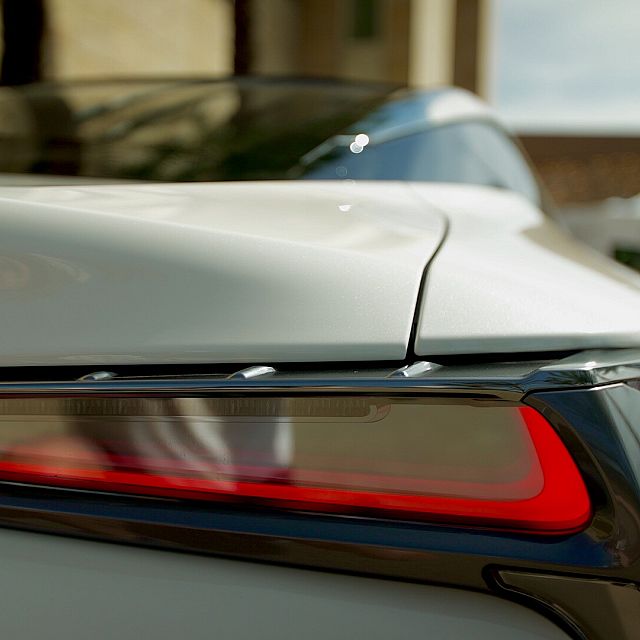 Credit: Albion Prod. for Living it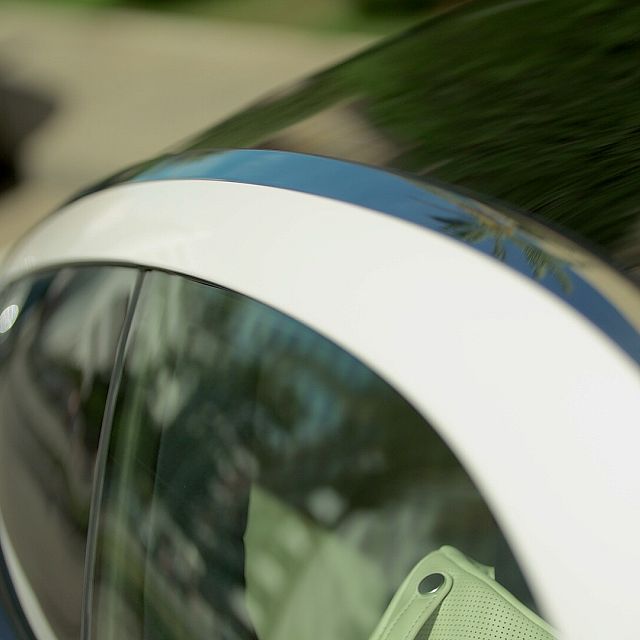 Credit: Albion Prod. for Living it
The Takumi masters are a specially trained elite of craftspeople with more than 25 years of experience in their respective fields. Their touch is legendary and capable of detecting the slightest misalignment or false note. At Lexus, they are led by chief engineer Sato who personally supervised the testing of 50 different seat prototypes over a two-year period.
A bespoke driving experience
With Experience Amazing (the name of the event), Lexus is setting itself up not only as a luxury car manufacturer but also as a lifestyle brand. This is represented in the choice of internationally-renowned DJ and five-time-Grammy-Award-winning producer Mark Ronson as the vehicle ambassador.
Personalised; imaginative; unexpected; rewarding; and perhaps even beyond the comfort zone would appear to be the key notes for the launch, judging by the experience prepared for the select group of media and influencers invited along.
On the second day of our visit, each participant was invited to play a part in a mysterious immersive drive experience, with absolutely no clue of what was going to happen. Escorted to the LC500 by a Spanish model wearing a funny purple suit and a group of equally colourful local dancers, we were invited to get behind the wheel. Two cameras were disposed on each side of the dashboard, pointing towards our face and catapulting us into our own reality TV show.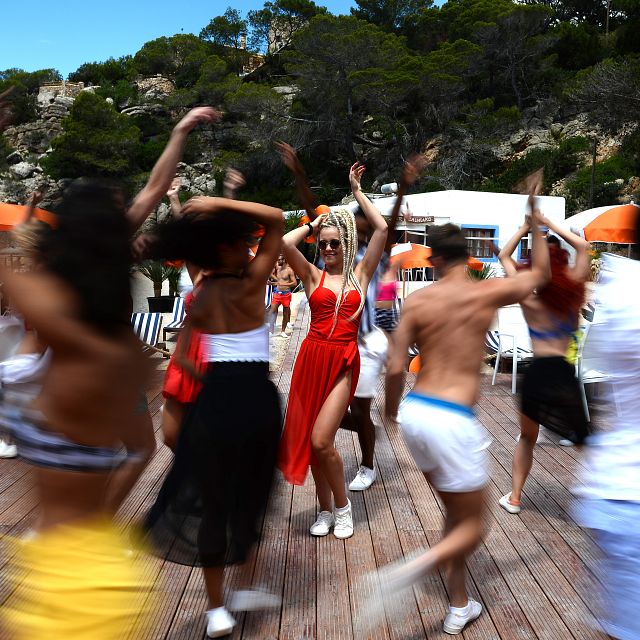 Credit: Lexus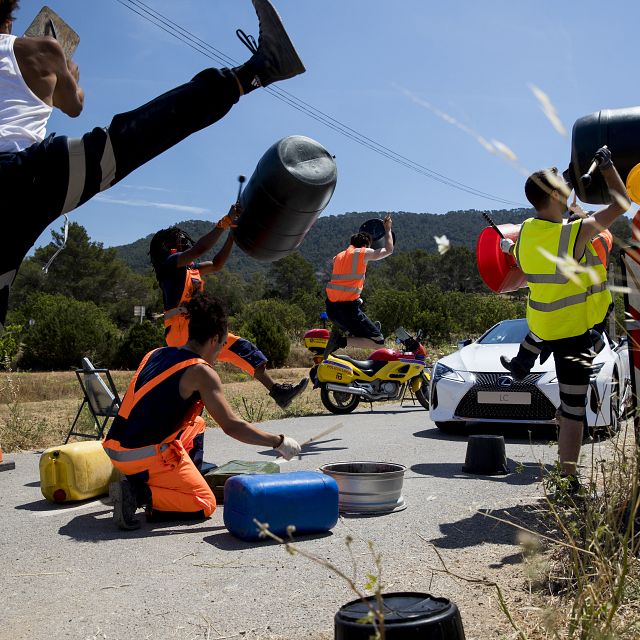 Credit: Lexus
Directions on the road were tailored to each driver and everyone ended up with an Instagram billboard with his or her name on it. That's for the personalised. Then into the unexpected: a sombre but not quite genuine police officer stopped the car to ask for the papers.
Add to that a gang of fake construction workers dancing à la Stomp and you get the flavour that Lexus wants to take you where other cars don't.
Then back to the road again. Direction: the beach.
There a dreadlocked dancer led us from the car and onto centre stage, in the presence of several cameras, to show off some moves. Certainly it felt beyond the comfort zone, but also encapsulated the imagination and reward that Lexus wants to present to its drivers.
The overall impression was of a mix between La La Land and Fast and Furious.
See below how it went for Irish influencer and vlogger Kymann Power.
Find out more about his experience on his Instagram and website.
Safe and sound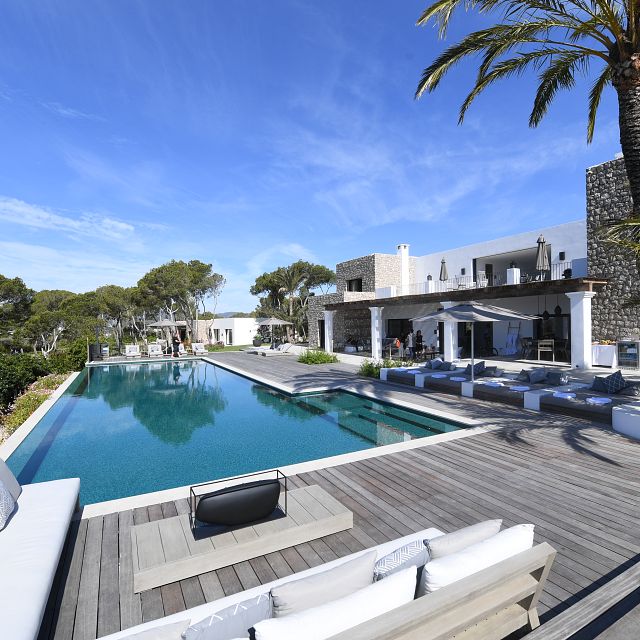 Back at the brand's sumptuous villa on the hilltops of Ibiza, after mixing a soundtrack for the video of the day's adventure, we got to meet the producer whose music we had being playing with – Mark Ronson.
How does music and luxury work together, we asked.
"When I think of luxury in sound it doesn't mean necessary expensive but something that sounds warm and almost comes over you like blanket. I picture me sitting on a really fancy chair listening to my favourite album. A lot of my favorite records are Stevie Wonder's records from the seventies. They feel like a giant furry blanket." Mark Ronson
But you can see for yourself what the Lexus experience is intended to convey in their commercial below.