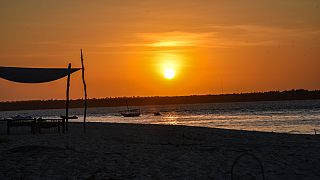 Voted in the Top 25 London Lifestyle Influencers by the Evening Standard, SilverSpoon London is definitely a blog to follow. Boasting a selection of luxury worldwide destinations and travel tips, it also has a London restaurant guide for all budgets, where spoons made from different materials represent the price. The platinum spoon list is certainly worth a browse. Living it meets Angie, the lady behind the spoon.
What is one destination you will never grow bored of and why?
I think my favourite place in the world is South Africa, I just felt a real sense of home there and I loved the food, wine, scenery and wildlife. For me, it's really just a place that has it all.
What is your travel advice for this summer and why?
I visited Japan last year and I'd recommend it to anyone. Transport connections are incredible and it's so different to any place that I've ever experienced. It's the perfect place to totally immerse yourself in another culture and the food is out of this world!
What is your favourite hotel and why?
Well, my all time favourite hotel was Singita Boulders in Kruger Park, South Africa. As well as the amazing accommodation and service, I was really moved by the incredible safaris at the hotel. I felt such an emotional connection to the place that I cried when I left.
What will you be packing in your suitcase this summer?
As a blogger, my camera equipment takes up plenty of room in my suitcase. I've just invested in a GoPro for underwater footage and I'm thinking of buying a drone!
If you are a globe-trotter wishing to share some travel tips and incredible lifestyle experiences, simply follow Living it on social media and use our hashtag #livingitluxe under one of your pictures to be featured.