Five steps.
Five steps. That's the journey that ends with a pair of made-to-measure glasses by SohoBespoke aka Charlie Ingham. You know from the start – an introductory meeting in which she measures every inch of your face with an abundance of different rulers – that you are in for some serious eyewear business.
Ingham is a British designer born in England but brought up in Belgium, with a background in art history, Brazilian cinema and fashion films. Truly cosmopolitan with no strings attached, she decided to settle down in her unofficial and very confidential "office" at The Century Club , a private member's club in the London's West End, where she meets her clients one-to-one only.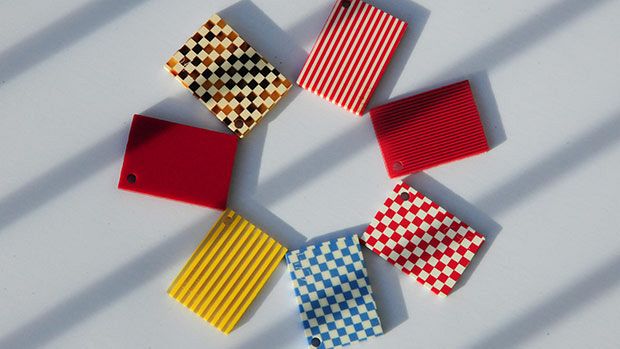 "In my late twenties, I started working on weekends at Cutler & Gross, one of the UK's best opticians. Tony Gross took me under his wing and asked me very quickly to run the brand's vintage shop. It was a great thing to be able to do so young so I quit my job in Brazilian cinema and became a sort of eyewear vintage frame specialist", Ingham recalls.
And a skilled collector – hunting down models from the past in Parisian markets and secret places whose locations she will not reveal. "A few people in the glasses industry would kill me for disclosing them", she says with a smile.
Ingham cites frames by Philippe Chevalier, the Austrian brand Silhouette and designs by Pierre Marly, as three major inspirations behind her own designs. The rest can be found on her Instagram account @soho_bespoke where she curates mostly black & white pictures of iconic figures wearing truly original eyewear.
"All SohoBespoke glasses are hand-made in the U.K. Although frame making is a beautiful art, it is essentially a dying art. It used to be one of those crafts passed down from generation to generation but that is not happening anymore. When the NHS came in, demand for eyewear rose suddenly and England's manufacturers couldn't keep up. They started outsourcing production to Italy and in France. Today there are only a couple of factories left and maybe three freelancers still hand-making glasses. I am currently trying to find more makers", she explains.
She chose one of her frame makers to star in her stylish video below.
SohoBespoke – Marcel from SohoBespoke on Vimeo.
During her career, Ingham has designed frames for high-fashion brands such as Oliver Goldsmith, Claire Goldsmith, Roland Mouret, McQueen while working at fish island designs... but she soon realized that "when you design optical collections for brands, you design for an average face shape. Everyone has completely different face shapes and we have been used to wearing glasses that fit, but not quite right. They are not perfect".
Perfection is a mantra for the designer: "my end goal is to make people happy to wake up in the morning and put on their frames… and to count Sir Elton John as one of my customers!" she concludes.
To learn more about SohoBespoke visit her website and to discover her favourite addresses in London and Paris "head to her city guide":http://www.livingit.euronews.com/2017/04/11/charlie-ingham-london-city-guide