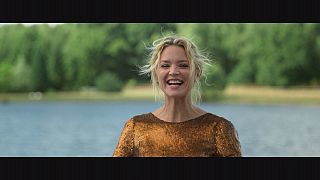 Her name is Victoria Spick. She's a criminal lawyer whose life is in crisis – sentimentally, sexually and professionally. There seems to be no reprieve for this overworked and lonely young woman.
Belgian actress Virginie Efira, who plays the lead role in 'In Bed with Victoria', delivers an outstanding performance, portraying a character who is both near and far, ambitious and modest.
You cannot help but be taken in by this lawyer, trapped between a friend accused of murder and a young au pair, who is in fact a former drug dealer whom she got off the hook.
Efira's acting performance is as natural she is, making even the most extravagant scenes look easy.
The camera directed by Justine Triet works wonders, capturing both the smallest details and the wider picture of Victoria's life.
Opening Cannes' Critics' Week this year, 'In Bed with Victoria' is a subtle comedy peppered with slapstick – which is perhaps not its strong point. A movie that digs much deeper than you think.
We hope you enjoy the movie, have a good week.