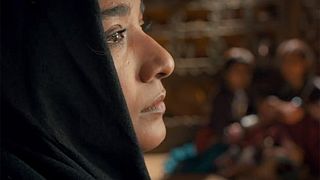 Bollywood rarely turns the camera on sexual violence, but after two lavish productions, Indian director Leena Yadav went independent to make 'Parched' to highlight the oppression women face in India.
vanaf/ à partir du 11/05 in de bioscoop/ au cinéma!#Parched#Lasaisondesfemmes#filmyadavleena</a> <a href="https://twitter.com/TannishthaC">TannishthaCpic.twitter.com/cLvcgGtMnJ

—

CINEMIEN

be (@CINEMIENbe) May 10, 2016
The film is set in a small Indian village where the community practise the dowry system where physical violence, forced marriages, rape and mental cruelty against women are commonplace.
United in friendship four women flee the violent misogyny.
The director illuminates the patriarchal system in subtle shades, where everyone has a specific role and the margin of individual freedom explored.
The independent production is co-produced by Bollywood superstar Ajay Devgan.
The film is not yet out in India and may well not been seen in its original form due to scenes of nudity.
Enjoy, see you soon.