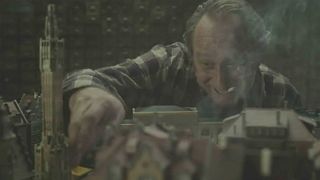 This week in Cinema Box: 'The Brand New Testament' by Jaco Van Dormael, whose previous works include 'Mr Nobody' and 'The Eighth Day'.
In this fantasy-filled satire with a Brussels flavour, we learn that God is Belgian and that he is particularly unfriendly.
From within his ivory tower, God – played by Benoît Poelvoorde – creates Good and Evil to fend off boredom. This annoys his daughter, who decides to disturb the order of things by informing people about the time of their death, throwing a serious spanner in the works.
'The Brand New Testament' is a wacky, funny and tender movie – a little too crazy according to its critics. But the movie is more than just a farce, if you are willing to accept that the new companion of Catherine Deneuve's evangelical character is a superb gorilla.
We hope you you enjoy this feel-good movie. See you next week.