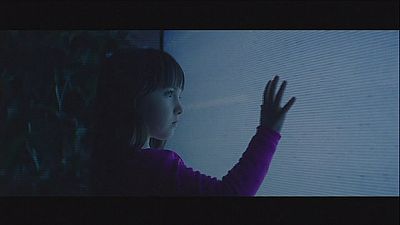 'Poltergeist' is back.
Enjoying a much bigger budget than the 1982 horror classic co-written by Steven Spielberg, this 21st century version of 'Poltergeist' comes in 3D.
It sees the Bowen family, crippled by the financial recession, move into an old suburban house haunted by evil forces.
The father is played by Sam Rockwell, who says he doesn't believe in supernatural forces and has other, more down-to-earth concerns in life: "I am not a superstitious person. There are so many other things that I am terrified or worried about. I'm worried about Alzheimer's, cancer, bad acting."
For Rosemary DeWitt, who plays the mother, things are less clear-cut: "I actually do believe in it. I actually think the world is much more vast and complicated than we can comprehend, so I will leave the door fully open, you know what I mean, that anything is possible."
Described by one critic as an efficient but unnecessary 3D reboot, the film has opened to luke-warm reviews, with another saying that even new-school CGI can't mask the cliched premise.
'Poltergeist' is on worldwide release from now.