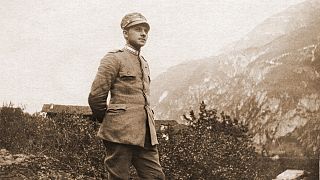 After 80 years the World War One memoirs of Italian General Francesco Paolo Ronco have been published. Ronco was a lieutenant when he was captured by the German Army on the Asiago plateau on October, 30 1917. In his pages there is not one word of hate directed against the enemy.
Francesco Paolo Ronco with his friend Giovanni Fresco on the banks of the Adda river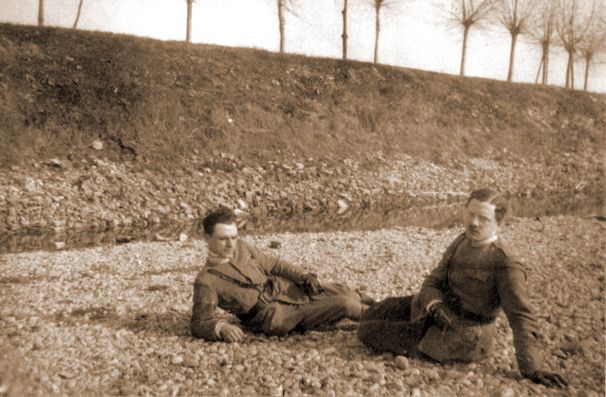 He was held prisoner in the Rastatt detainment camp in the Saxony region. In 1918 when Italy emerged on the winning side of the war, he was asked by the International Allied Commission for Peace to locate Italian prisoners in the different German prison camps and to bring them home. When he came back with the great burden of struggles and wounds and found his homeland he wrote the book "Momenti di vita" (Moments in life) now edited in Italian by his grandson and euronews journalist and producer Paolo Alberto Valenti (Edizioni Helicon).
Italian prisioners at the Rastatt Officers' prison camp (Germany) with Cardinal Pacelli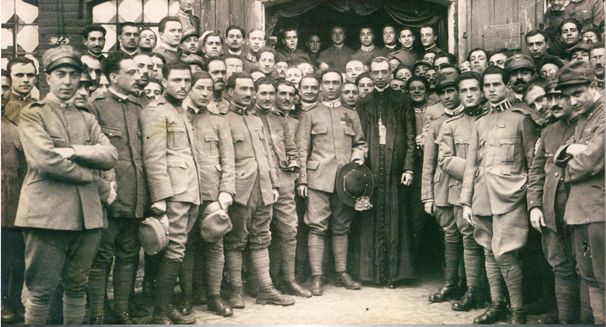 His memoirs became a hymn to life; in this man's heart you find things that seem to have been born in an abyss and grown in the darkness but that finally find the light.
Ronco became ill with tuberculosis while in the trenches and it took him two years to recover; some things are like beauty that is long dead: only deep well-water may wash and wake them.
He returned to the beauty of life and to the beauty of his family, and at the end of the book you find the love poems he wrote for his wife, Angela Rosa Clemenza, a woman of Austrian origin, who waited for him in the town of Lodi.
Colonel Ronco won praise during World War II from prominent British military commander General Harold Alexander. The conquest of the city of Chieti from the Wehrmacht – led by Ronco – is remembered in history books as the first heroic action of the reconstituted Italian Army.
Telex from Gen. Alexander
From main Eight Army 2822158
To NEMBOREGT.
Info Folgore Gruppo
QQY GR AC/136 Confidential
Commander, my warmest congratulations to all the volunteers of Nembo REGT. who took part in the recent successful operation Herring. I am full of admiration for the eager manner in which volunteers came forward for this hazardous task. The results you achieved caused grievous losses to the enemy and added fresh laurels to the already distinguished record of NEMBOREGT.
ALLRANKS OF THEEIGHTARMYAREPROUDTHATYOUSHOULDSERVEWITHTHEM. Well done indeed.
An Italian postcard of the First World War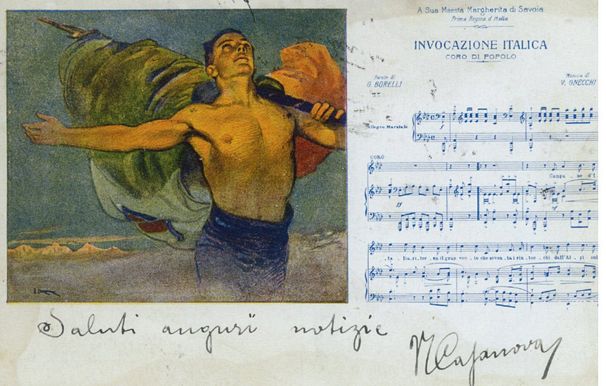 The main square in Caporetto