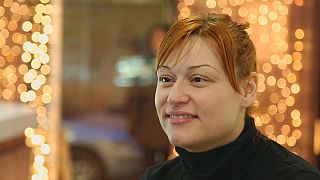 The restaurant Meli-Melo won the prize for the best tapa de Zaragoza in 2012. ('Mejor Tapa de Zaragoza y Provincia 2012'. )
Raquel Marcén, the owner of the restaurant reveals the secret of a successful restaurant and gives some advice for the youngsters who wish to open their own restaurant.
"I think the secret for the success of a restaurant is to do things like it was your first day. You should open the door with enthusiasm of asking your self how many people are coming today, how many people are going to stay it is really good, I had a nice time here, that is the secret. If you lose that persepective , if you don't care if your clients are happy or not , and you only look at the money you get you lose the feeling of enthusiam".
"My advice foryoung people who want toopen a restaurant is: don't go to fast, first learn as much as you can, you can have the dream of opening a restaurant but it does not have to be right away, you can learn from different people first as much as you can."