UK foreign minister says 13 more Britons evacuated from Kabul
Comments
By Reuters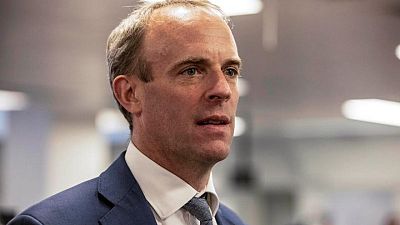 -
LONDON – British foreign minister Dominic Raab said on Thursday that 13 British citizens had been able to leave Afghanistan bound for Qatar.
"We are grateful to our Qatari friends for facilitating a flight carrying 13 British nationals from Kabul to safety in Doha today," Raab said in a statement.
"We expect the Taliban to keep to their commitment to allow safe passage for those who want to leave," he added.