Poland could be forced to leave EU by its judicial reforms, top court says
Comments
By Euronews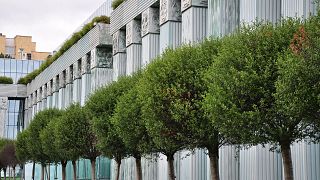 Government plans to overhaul the justice system could force Poland to leave the European Union, the country's supreme court has warned.
In a 40-page document, the court wrote that proposals introduced by the ruling part Law and Justice (PiS), including the dismissal of judges who critical of the reforms, could threaten the precedence of EU law over national legislation.
The PiS proposal is an "attempt to force all judges (...) to apply all the laws voted by the majority in power", the Court said, even if a judge or a court estimates that such laws are "incompatible with upper legal standards".
"The contradiction between Polish and EU law (...) will lead with high probability to an intervention by institutions of the European Union for infringement of EU treaties", the Polish Supreme Court warned.
"In the long run", the Court said, this could lead to "the need to leave the European Union".
The PiS proposal sanctions the exclusion of judges who might question the legality of another judge's nomination as well as those whose activities may be seen as "political" or who are deemed to "damage the workings of the judicial system".
PiS has said its proposals will avoid chaos in the judiciary. However, Poland's opposition says it is an "attempt to silence" dissent.
READ MORE: Polish judges are showing courage amid crackdown on independent judiciary ǀ View
Legal organisations and groups such as the Helsinki Foundation for Human Rights and the Polish civic organisation Committee for the Defence of Democracy have called for protests against the proposals, to be held in front of the Polish parliament in Warsaw and courts in over 100 Polish cities.
Passing the reform proposal would mark "the end of the separation of powers and the return of all-powerful government that we have known at the time of Communist Poland," said Danuta Przywara, president of the Helsinki Foundation for Human Rights in Poland.
The PiS proposal stems from a Supreme Court judgement from earlier this month, which ruled in favour of legal advice from the European Court of Justice which said Poland's Magistrature Council, which nominates judges, did not guarantee judicial independence from political power.