Chinese coal mine roof collapse kills 21: State media
Comments
By Alice Tidey & Reuters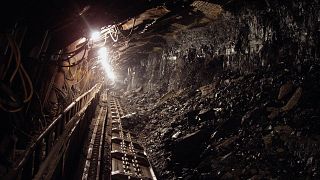 Twenty-one people were killed when a roof collapsed in a Chinese coal mine, state media reported on Sunday.
The accident took place at around 4.30 pm local time on Saturday, near the city of Shenmu, in the country's north-eastern province of Shaanxi.
Eighty-seven people were working underground at the time and sixty-six were safely rescued.
State news agency Xinhua initially reported that 19 people had been killed but that emergency services were still searching for two minors who had been trapped. They were found dead on Sunday morning.
An investigation into the collapse at the Lijagou mine, operated by Baji Mining Co., has been launched, Xinhua reported.
Deadly mining accidents are fairly common in China. According to the country's National Coal Mine Safety Administration, there were 375 coal-mining fatalities recorded in 2017, a near 30% decrease on the previous year.
Seven miners were killed in October in Chongqing when a skip plummeted down the mine shaft.
In October, 21 miners died in the eastern Shandong province when rocks fell and blocked a shaft.
Authorities vowed last year that it would crack down on illegal mining to improve safety conditions, warning that mines were employees were found to be working longer hours than permitted or that employed too many workers would be shut.