Inside Moria: Euronews takes you around Greece's biggest refugee camp
Comments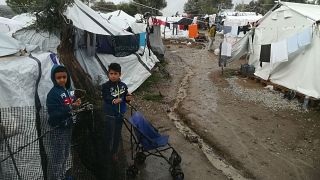 Moria, Greece's largest refugee camp, has been criticised for being overcrowded and unfit for humans.
More than 8,000 migrants — waiting for their asylum claims to be heard — live at the 3,000- people capacity former military base on Lesbos.
Now, with winter fast approaching, Euronews' Apostolos Staikos has visited the camp to see what life is like on the inside.
You can watch his full report in the video player, above, or take a look below at what else he captured:
Note: This article was updated to correct the spelling of Moria refugee camp.