'It's time to seal the deal on Brexit' — Irish PM
Comments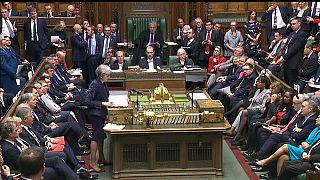 Irish Prime Minister Leo Varadkar says it's time for the UK to seal the Brexit deal.
He told his Fine Gael party conference he is managing the transition period and negotiating a new close relationship with the UK.
"Our only red line is protecting the Good Friday Agreement, peace in Britain and Ireland, powersharing in Northern Ireland, ever closer co-operation North and South, and no hard border," said the Taoiseach on Saturday.
But the UK's plans for how to manage the question of the Irish border are still causing problems for Prime Minister Theresa May.
"There is still the potential to improve on the clarification and on some of the measures within it," said House of Commons leader Andrea Leadsom. "That's what I am hoping to be able to help with."
"I think that the UK cannot be trapped in a permanent customs arrangement," she added.
Leadsom is one of five pro-Brexit cabinet members, oft-dubbed the 'Pizza club', who hope to pressure May to amend her withdrawal proposal to avoid defeat in a parliamentary vote.
The former environment secretary came second in a leadership race against Theresa May in 2016 after then-PM David Cameron resigned.