Chile condemns French 'mistake' in offering ex-leftist rebel asylum
Comments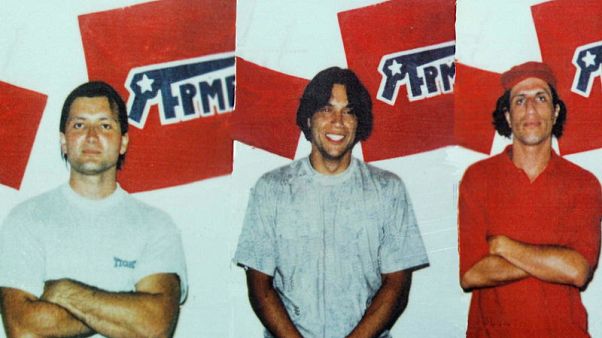 By Aislinn Laing
(Reuters) – Chile's interior minister criticized French authorities on Wednesday for offering asylum to a former Chilean leftist rebel, calling it a "mistake" to link a murder he committed to politics under the dictatorship of Augusto Pinochet.
Andres Chadwick said convicted murderer Ricardo Palma Salamanca should be returned to Chile, adding there was "no link" between his April 1991 killing of Senator Jaime Guzman, a former Pinochet confidant, and the dictatorship that ended in 1990.
"Both the crimes perpetrated by Ricardo Palma Salamanca and his trial and conviction took place once democratic order had been re-established in Chile," Chadwick said. "We are talking about serious terrorist attacks that took place in a democratic era."
French foreign ministry spokesman Olivier Gauvin said on Tuesday that France's Office for the Protection of Refugees had last week offered asylum to Palma Salamanca after considering the political situation in Chile at the time Guzman was killed.
"The case of Ricardo Palma Salamanca relates to the history of Chile under the dictatorship of Augusto Pinochet," Galvin said.
The murder occurred when Pinochet, who led a bloody 1973 coup against the leftist government of Salvador Allende, had stepped down following a popular plebiscite. He remained head of the armed forces, however.
Guzman, the army general's former adviser, founded the far-right Independent Democratic Union (UDI) and remained an influential figure.
He acted as mentor to several senior figures in government today, including Chadwick. The UDI remains one of four parties in the present ruling coalition.
Palma Salamanca escaped from a Chilean maximum security prison by helicopter in 1996 and lived under an assumed name in Mexico. He was arrested by Interpol in Paris in February.
Chilean political leaders of all stripes have called for his return, but some Chileans have appealed to the French government to shelter him.
Palma Salamanca's lawyers have argued that he only confessed to killing Guzman under torture.
In a statement carried by Chilean media on Monday, Palma Salamanca celebrated "the right to breathe easy after more than 26 years of persecution" and praised France for "keeping alive the memory of a past we never want to live again."
An extradition request sent by the Chilean Supreme Court for Palma Salamanca will be the subject of a French court hearing set for Dec. 12.
Chile and France do not have an extradition treaty and French law stipulates that no extradition can take place "when the crime has a political aspect or the request is made for political purposes."
(Reporting by Aislinn Laing; Additional reporting by Julie Carriat in Paris; Editing by Tom Brown)
euronews provides breaking news articles from reuters as a service to its readers, but does not edit the articles it publishes. Articles appear on euronews.com for a limited time.