MEPs Weber and Stubb release campaign videos in their bid to succeed Juncker | Raw Politics
Comments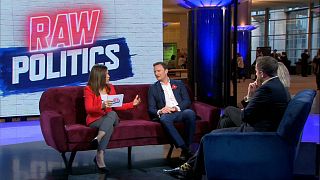 Manfred Weber and Alexander Stubb have released campaign videos as they step up their bids to be the next president of the European Commission.
Weber and Stubb are both MEPs with the European People's Party, who, if they are still the biggest block in the European Parliament after next May's election, will get to choose who succeeds incumbent Jean-Claude Juncker.
The videos are very different: Weber explains his roots in rural Bavaria, while Stubb intersperses slogans with shots of him going about his business in Brussels.
Take a look at the video player above to see Raw Politics' panel of guests appraise the MEPs' respective pitches.