Khashoggi was strangled as soon as he entered consulate, Turkish prosecutor says
Comments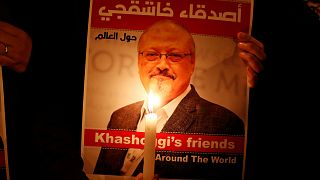 Saudi columnist Jamal Khashoggi was strangled as soon as he entered the Saudi consulate in Istanbul earlier this month, and his body was dismembered and disposed of, Istanbul's chief prosecutor's office said Wednesday.
The statement from chief Istanbul prosecutor Ifran Fidan's office added that discussions with the Saudi chief prosecutor had yielded no "concrete results" despite "good-willed efforts" by Turkey to uncover the truth.
The statement marked the first public confirmation by an official in Turkey that Khashoggi was strangled and dismembered after entering the consulate on October 2 to secure documentation for his upcoming marriage.
Khashoggi, a contributor to the Washington Post, had been living in self-imposed exile in the US ahead of his murder, fearing retribution for his critical views on the kingdom's policies.
Saudi Arabia has detained 18 people and dismissed five senior government officials over Khashoggi's murder.
Turkey is officially requesting that the 18 suspects are put on trial in Istanbul.